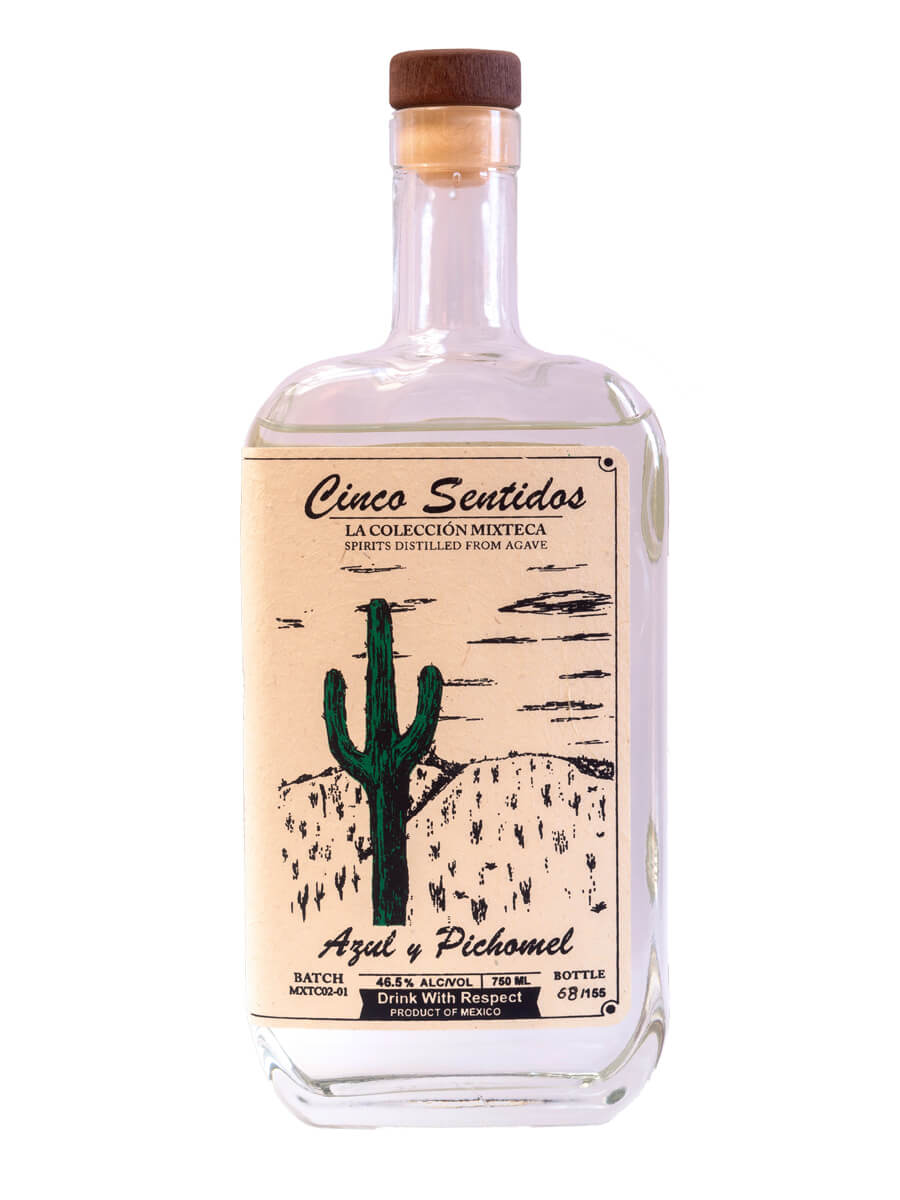 The Schtick:
Distilled by Atelo Ramirez for the Sentidos La Coleccion Mexteca, this ensamble is produced from Azul and Pichomel on copper and steel in Puebla.
---
Review #1869 | Mezcal Review #178
Distiller: Atelo Ramirez
Bottler: Cinco Sentidos
Brand: Cinco Sentidos
Selection:
ABV: 46.5% ABV
Age: NA
---
Nose: Bright! Fruity, funky, fresh, crisp and acidic all at once. Lovely pear, apple, peach, crisp rainwater notes meet in the middle with funky lactic notes, pepper, and some salinity.
Taste: Sweet, viscous, creamy and bright on the palate. Fresh apple cider, light salinity, some varnish. So fruity and effervescent. Wild and fun.
Finish: Long finish. Apple and pear notes pair up with some ash, salinity, faint plastic notes and a delectable cream character.
Overall: Wild from first sniff to final sip, this expression is so completely unique and also incredible enticing. So much fun to drink…it's hard to stop.
Thanks for reading!
Rank: 8
---