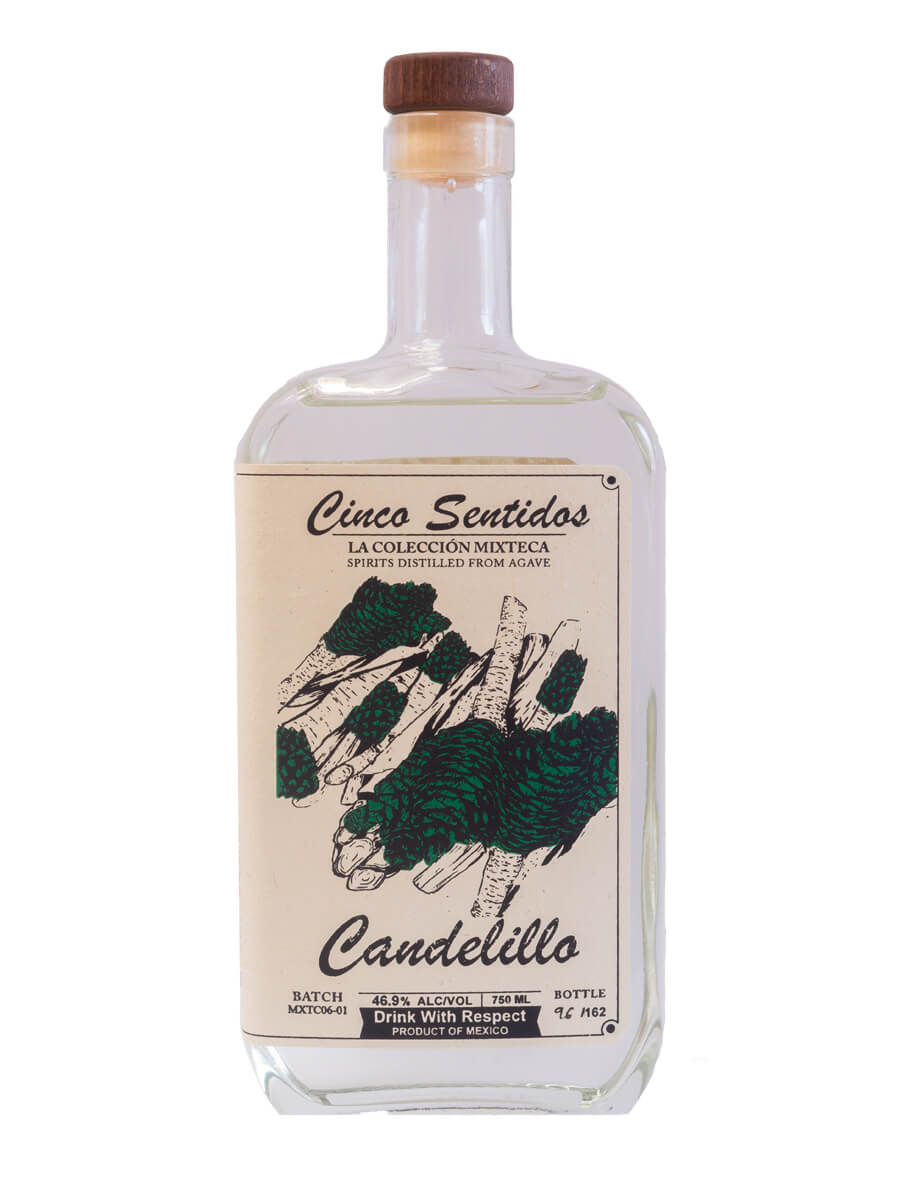 The Schtick:
Distilled by Felix Jinez Macedas for Cinco Sentidos as an entry to their La Coleccion Mixteca collection, this Candelillo (Karwinskii) was produced on steel in Puebla.
---
Review #1874 | Mezcal Review #180
Distiller: Felix Jinez Macedas
Bottler: Cinco Sentidos
Brand: Cinco Sentidos
Selection:
ABV: 46.9% ABV
Age: NA
---
Nose: Vegetal and interesting – celery salt, tomato, faint nuttiness, pepper, cream.
Taste: Sweet and citrus forward. Pepper, some clay, earthy soil.
Finish: Long, ashy, soil forward and loaded with creme, salt, pepper, some faint vegetal notes and ash.
Overall: Wow – the celery salt note here is super fun and really intrigues my palate. The combination of vegetal notes, salinity and soil works really well here.
Thanks for reading!
Rank: 7
---