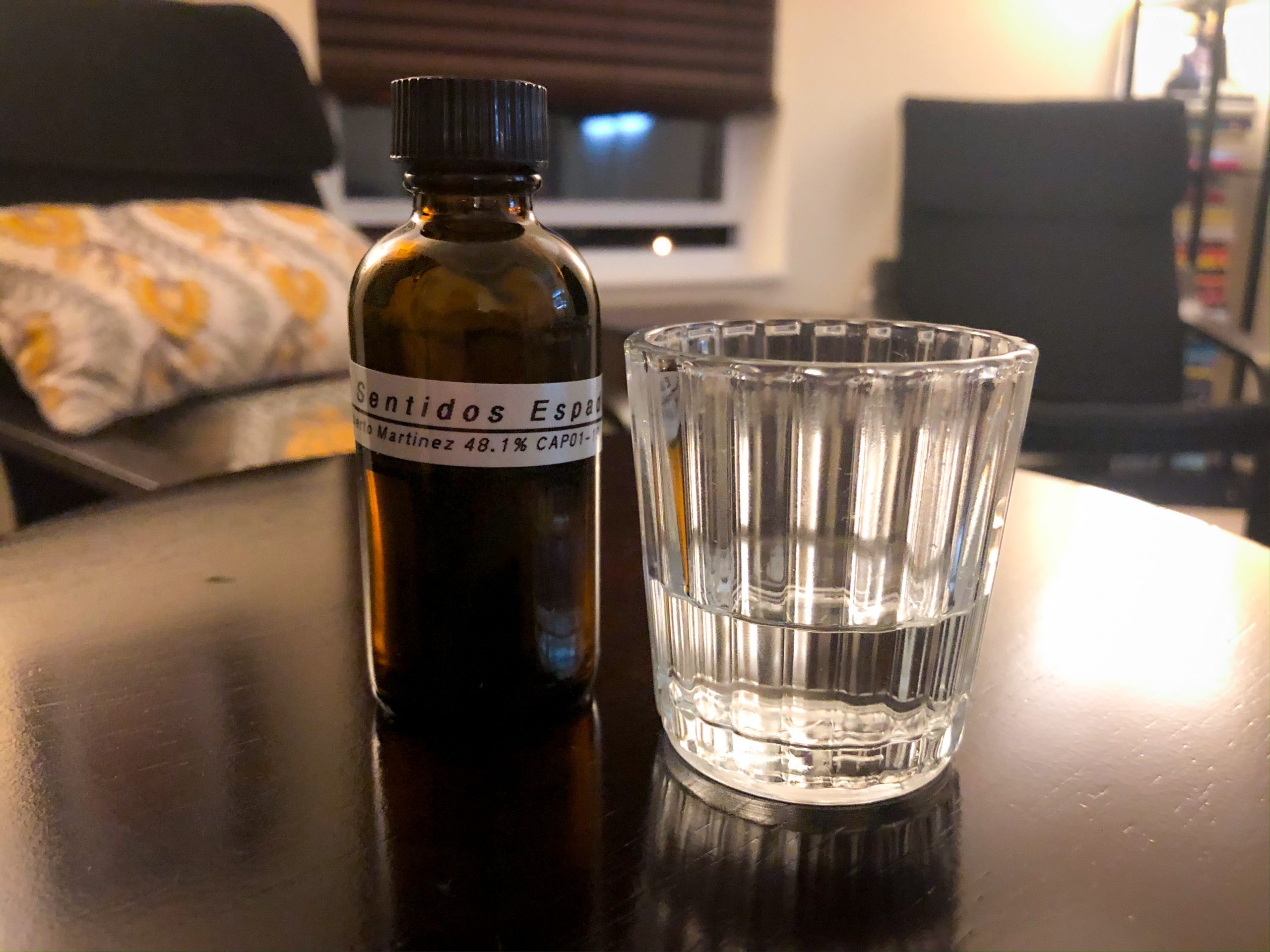 The Schtick:
"Cinco Sentidos Espadin Capon is milled by hand with wooden mallets and fermented with open air yeasts and tepehuaje tree bark." – Mezcal Reviews
---
Review #1274 | Mezcal Review #30
Distiller: Alberto Martinez
Bottler: 5 Sentidos
Brand: 5 Sentidos
Selection:
ABV: 48.1% ABV
Age: NA
---
Nose: Pepper, ash, cream cheese frosting. Light herbal quality.
Taste: Sweet and buttery. Vanilla, caramel. Pepper, light salinity. String bean, faint cheese. Strong minerality that fits perfectly. Medium mouth feel, light ethanol presence.
Finish: Long, loaded with minerality and sweetness. Faint clay character, with a light smokiness. Sweet vanilla bean.
Overall: Really really nice expression. Loving the complexity here. Great balance of clay, minerality and sweetness.
Thanks for reading!
Rank: 7
---