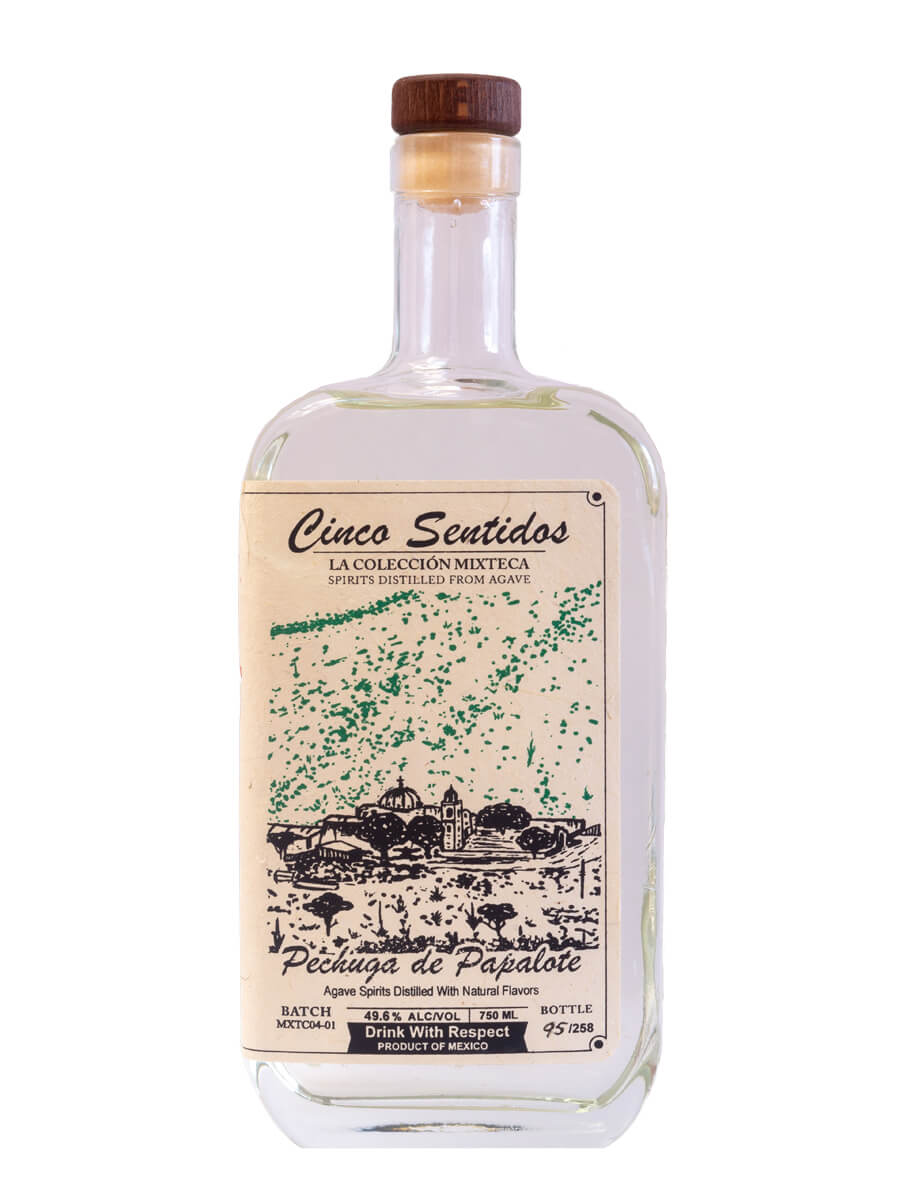 The Schtick:
Distilled by Deflino Tobon Mejia for Cinco Sentidos as part of the La Coleccion Mixteca, this Pechuga takes a distilled wild papalote batch and conbines chicken, and many fruits – notable anise and cinnamon.
---
Review #1865 | Mezcal Review #176
Distiller: Delfion Tobon Mejia
Bottler: Cinco Sentidos
Brand: Cinco Sentidos
Selection:
ABV: 49.6% ABV
Age: NA
---
Nose: Minty, chive, onion, sour cream. Creamy and rich, ultimately savory on the nose.
Taste: Minty and interesting. There's a richness here but the spice, mint and salinity lands weird for me. It's hard not to equate this in similarity to mouthwash or something strange. Wintergreen candies?
Finish: Long finish, minty once more with loads of anise. Wild and interesting, and this is even more anise forward than something I thought was the pinnacle of Anise – Banhez's pechua. Whew!
Overall: This is wild, but too anise heavy to really make me fall head over magueys here.
Thanks for reading!
Rank: 5
---