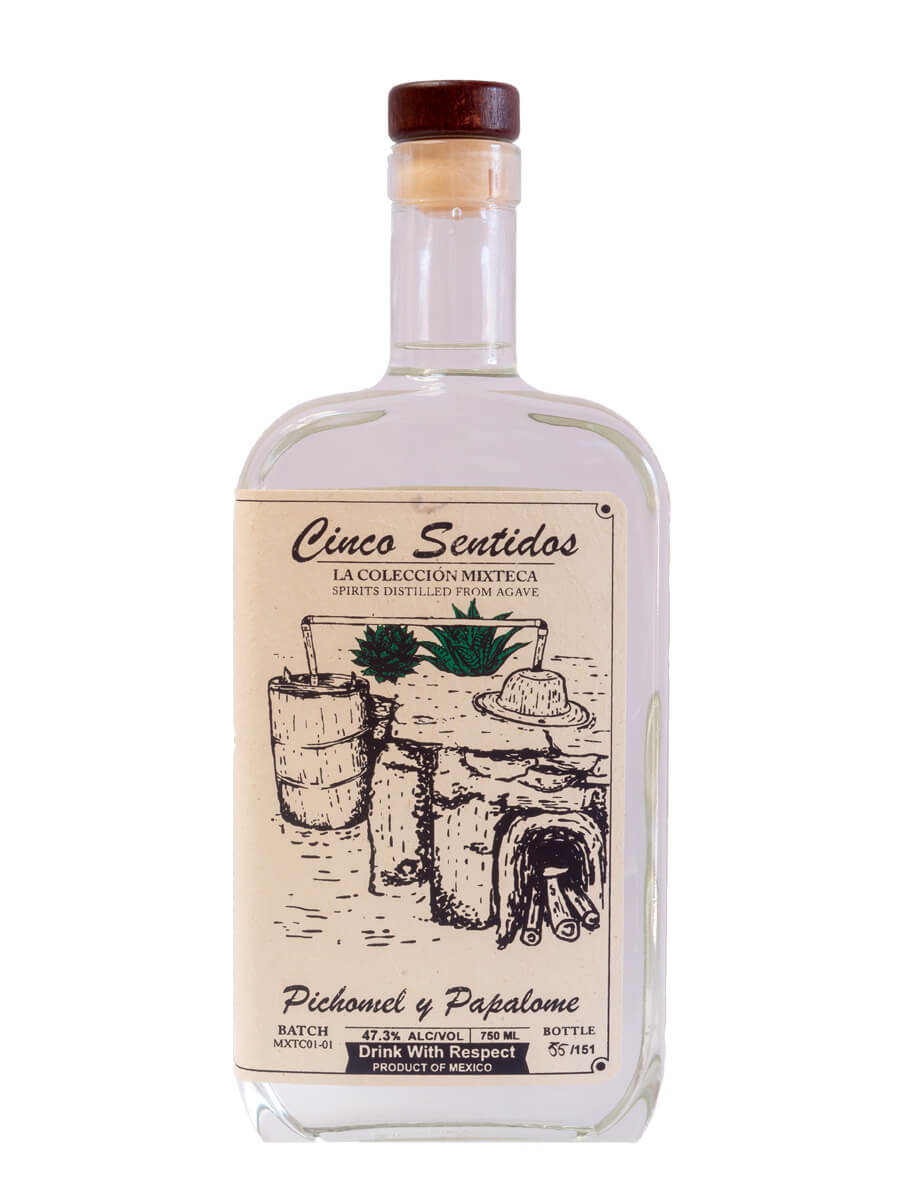 The Schtick:
Distilled by Atelo Ramirez in Puebla for Cinco Sentidos and their La Coleccion Mixteca, this release combins the Papalome and Pichomel agaves for an ensamble distilled on a combination of copper and steel.
---
Review #1871 | Mezcal Review #179
Distiller: Atelo Ramirez
Bottler: Cinco Sentidos
Brand: Cinco Sentidos
Selection:
ABV: 47.3% ABV
Age: NA
---
Nose: Bright and effervescent. Lots of roasted agave character, lime and citrus, some salt and clay. Savory, sweet, lightly fruity.
Taste: Sweet on the palate. Lots of cream, some honey, some papaya and lemon. Buttery sweetness with a faint undercurrent of smoke and salinity.
Finish: Long finish. A bit sour, a bit ashy, a bit peppery. Interesting and complex, with an ever changing profile.
Overall: I like this. The finish is bonkers compared to the rest of the experience and this is delightful for some sunny sipping.
Thanks for reading!
Rank: 6
---