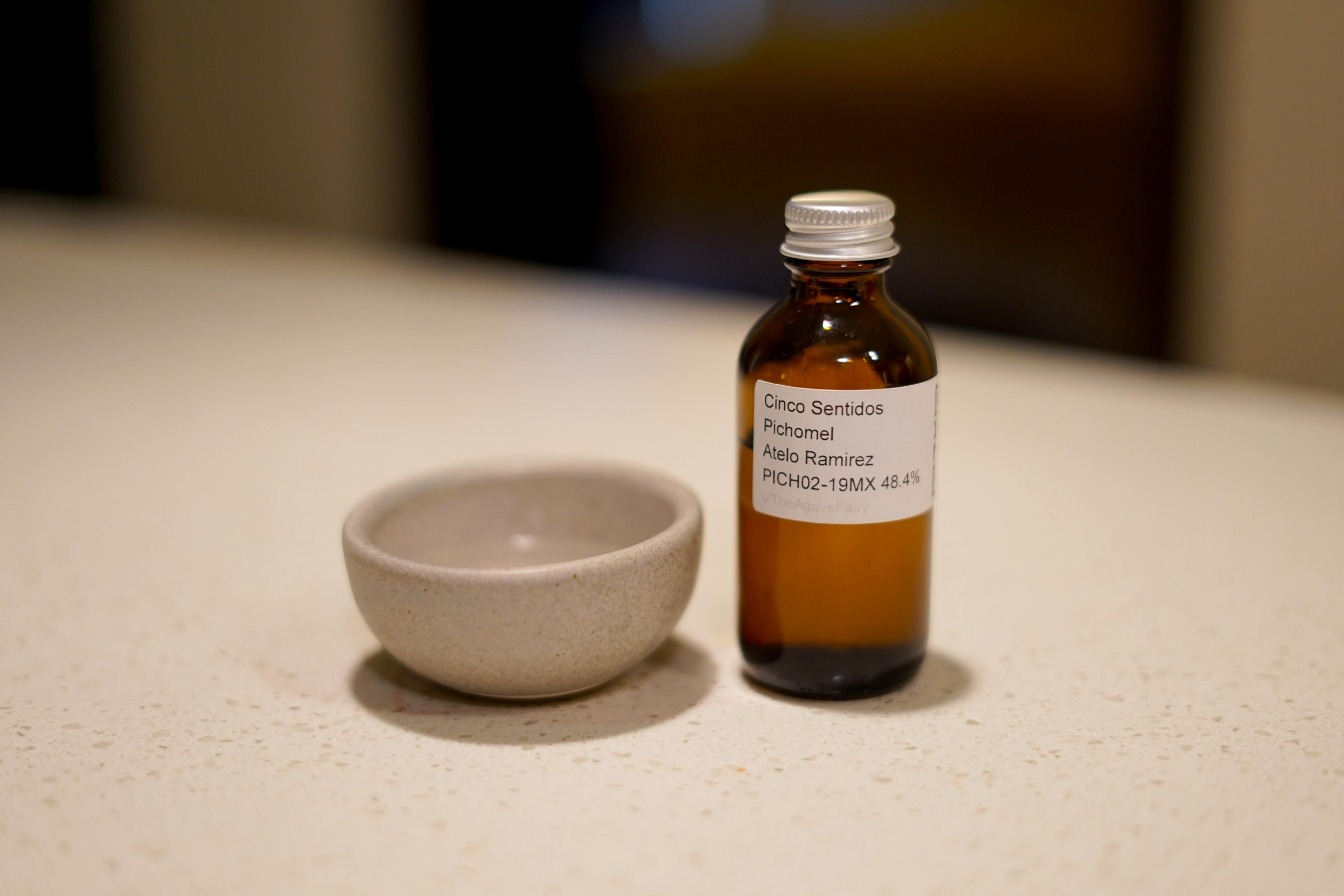 The Schtick:
This is a release of Agave Pichomel by Atelo Ramirez for 5 Sentidos. This is batch PICH02-19MX – let's get to it.
---
Review #1623 | Mezcal Review #123
Distiller: Atelo Ramirez
Bottler: 5 Sentidos
Brand: 5 Sentidos
Selection:
ABV: 48.4% ABV
Age: NA
---
Nose: Oh man, rich and pungent on the nose. Cocktail onions, faint green bean. Beef bouillon cube, garlic, jalapeño pepper, leather. Funky, enticing, complex.
Taste: Thin but super crisp on the palate. Sweet melon, faint vinegar, more onion and jalapeno. Bright red berries, some pepper, clay in spades. Minerality is low, if present at all. The beef note has subsided a bit.
Finish: Long, loaded with cedar, clove, tobacco, pepper and more vegetation. Beef broth returns, bringing with it some japaleno, clay and musty.
Overall: Wow – this is all over the place but manages to hold my attention from start to finish. Savory but not too savory. Funky but not excessive. That onion note is delightful but not grating. Pepper and minerality, but never more than just enough. If you want a unique and savory mezcal, this is it.
Thanks for reading!
Rank: 7
---