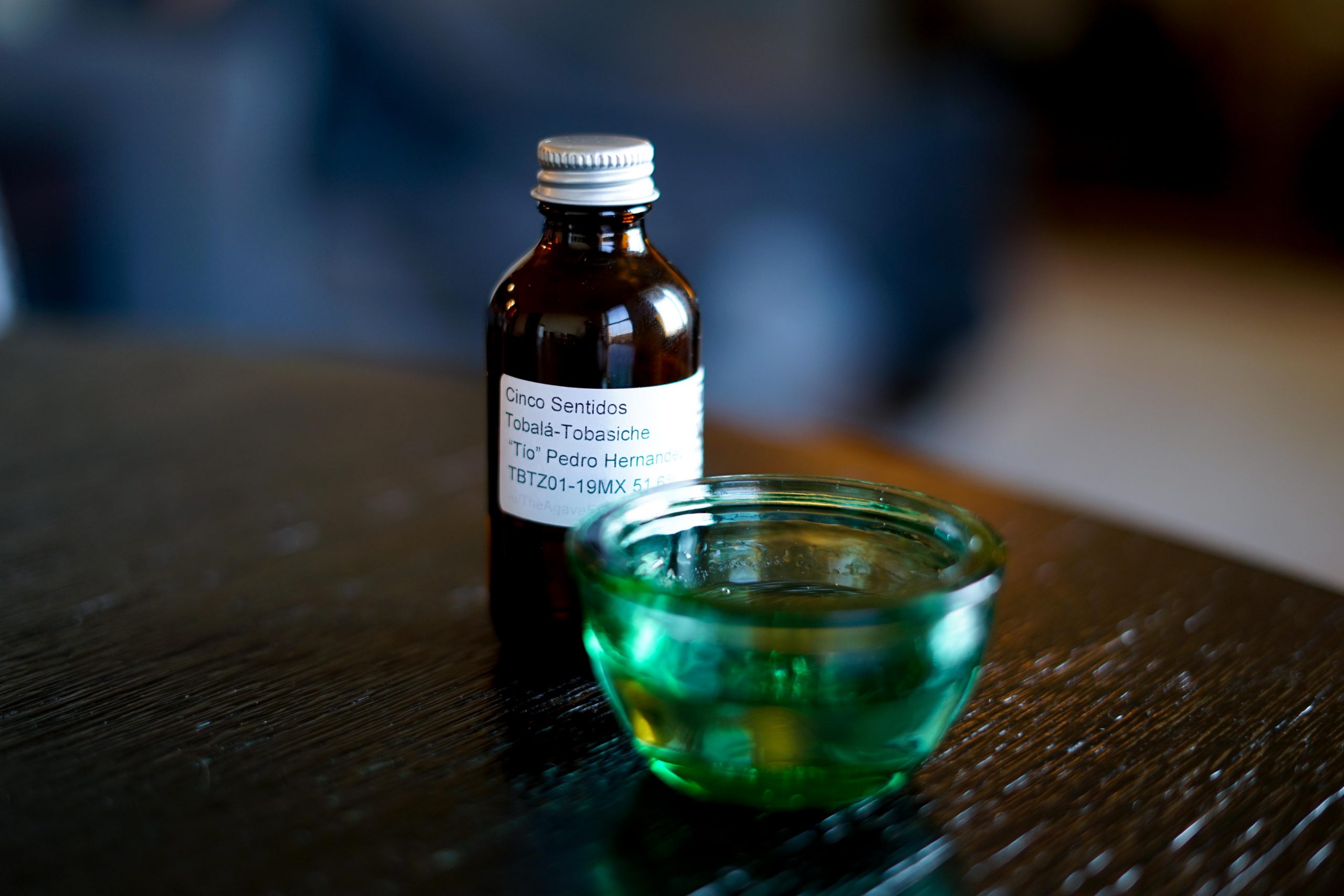 The Schtick:
Todays mezcal review is a Tobala-Tobasiche ensamble from Tio Pedro. Distilled on clay after a fermentation in pine tubs, this bottling was produced from hand crushed pinyas. The ensamble blend is 35% Tobala and 65% Tobasiche. Let's get to it.
---
Review #1640 | Mezcal Review #127
Distiller: Tio Pedro Hernandez
Bottler: 5 Sentidos
Brand: 5 Sentidos
Selection:
ABV: 51.6% ABV
Age: NA
---
Nose: Funky, meaty, cheesy. Garlic, beef stew, some cheese funk and sweetness. Super savory, almost a hint of balsamic. Whew.
Taste: Sweet on the palate with cream, beef bouillon and some nice pepper and garlic notes. Heat is very much in check .
Finish: Short, funky, pungent and meaty on the palate. The savory notes are joined by pepper, clay and a really powerful funk.
Overall: This is sort of pungent for me, especially since it drinks like blue cheese and beef bouillon cubes in a way I don't love. It's good, certainly, but there is much other Tio I am chasing first.
Thanks for reading!
Rank: 5
---