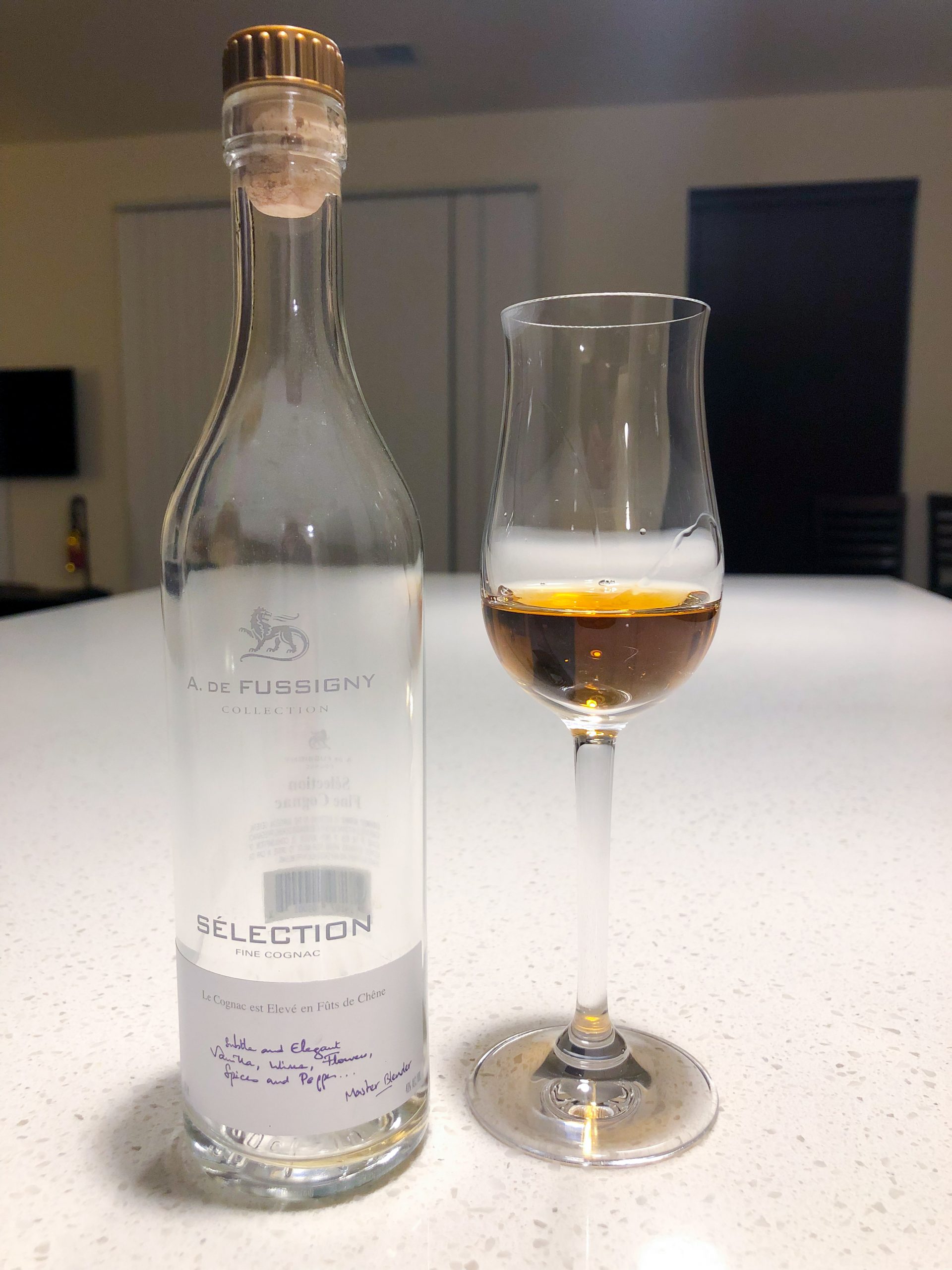 The Schtick:
This is a non-vintage stated, non age stated brandy from the Cognac region of France. It was on sale for almost no dollars at all, and has the cutest cork Ive ever seen in the 200ml format, so I took a chance on it.
---
Review #1175 | Cognac Review #46
Distiller: A de Fussigny
Bottler: A de Fussigny
Brand: A de Fussigny
Selection:
ABV: 40% ABV
Age: NAS
---
Nose: Honey, tulips, ethanol and amaretto. A bit on the sweet and nutty side with some floral components and faint ethanol.
Taste: Medium mouth feel but a bit of heat despite the low proof. Very nutty – reminiscent of amaretto. Honey, light oak, more tulip notes and some butter cream. All together pleasant.
Finish: Short and a bit of heat, with lots of nutty amaretto notes.
Overall: Honestly, not bad at all. Really amaretto forward which is unique and interesting. Not the most complex dram in the world, and the finish could use a bit of work, but Id easily drink this again.
Thanks for reading!
Rank: 4
---