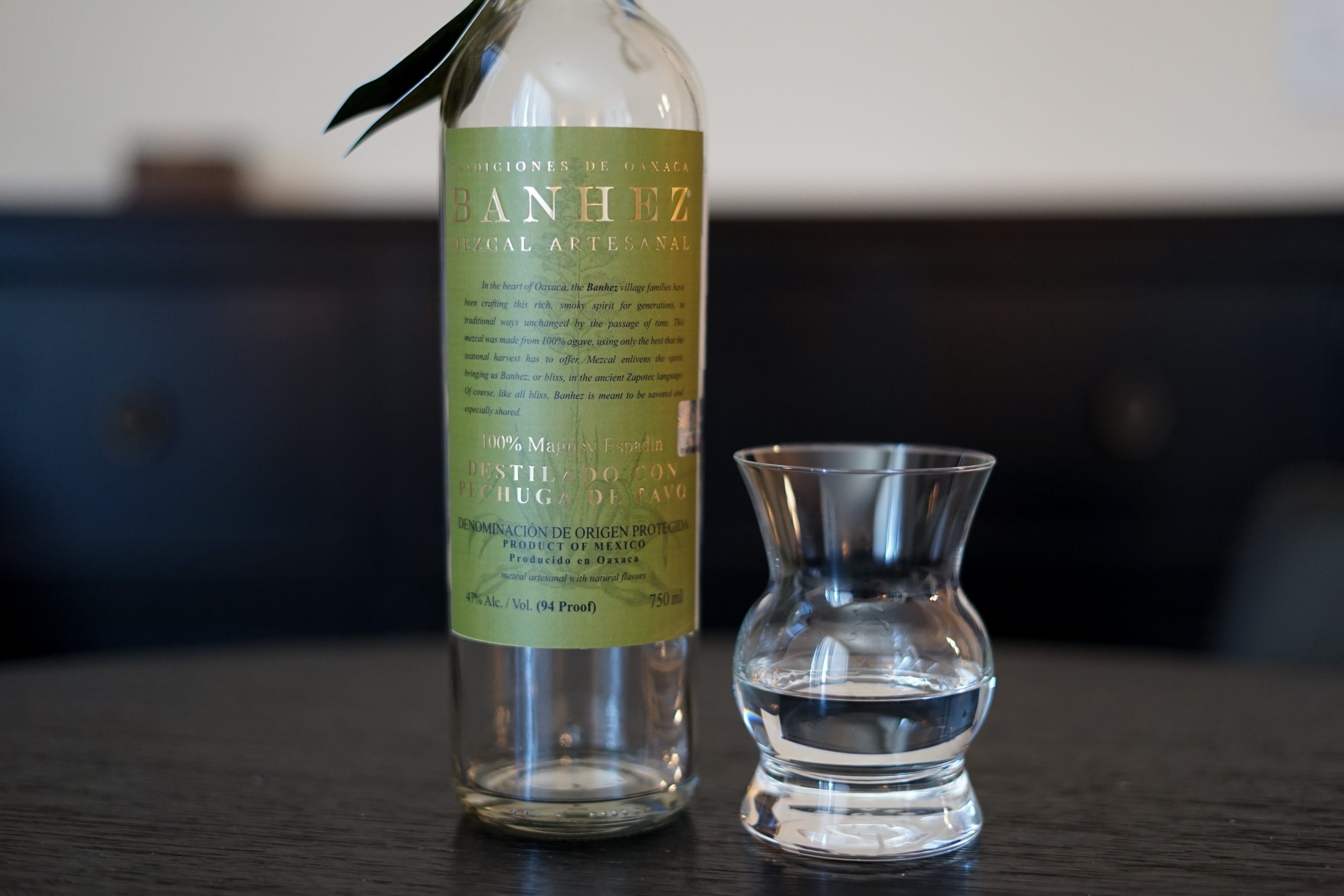 The Schtick:
This is a pechuga from Juan Osirio, produced using agave Espadin in the village of San Vicente Coatlan. Distilled in April of 2019, this is lot B0006PE4719, bottle 122/1440. Let's get to it.
---
Review #1559 | Mezcal Review #105
Distiller: Juan Osorio
Bottler: Banhez
Brand: Banhez
Selection:
ABV: 47% ABV
Age: NA
---
Nose: Powerful anise, pepper, guava. Really powerful on the nose, but the anise is dominant, something I never expected from a pechuga.
Taste: Rich, oily, mouth feel. Heat is in check, the syrupy quality is really impressive. Some sweet cream, a hint of pepper, light vegetation before anise, and other root like spice notes storm in.
Finish: Long finish, herbal and spicy, with some more anise, a bit of pepper and a fresh baked bread note.
Overall: Unlike any pechuga I've had, this spice bomb laced with licorice is undeniably unique. That said, I'm not the biggest fan. The more I drank this the more it became a very singular experience. The resemblance to absinthe was really bonkers.
Thanks for reading!
Rank: 5
---