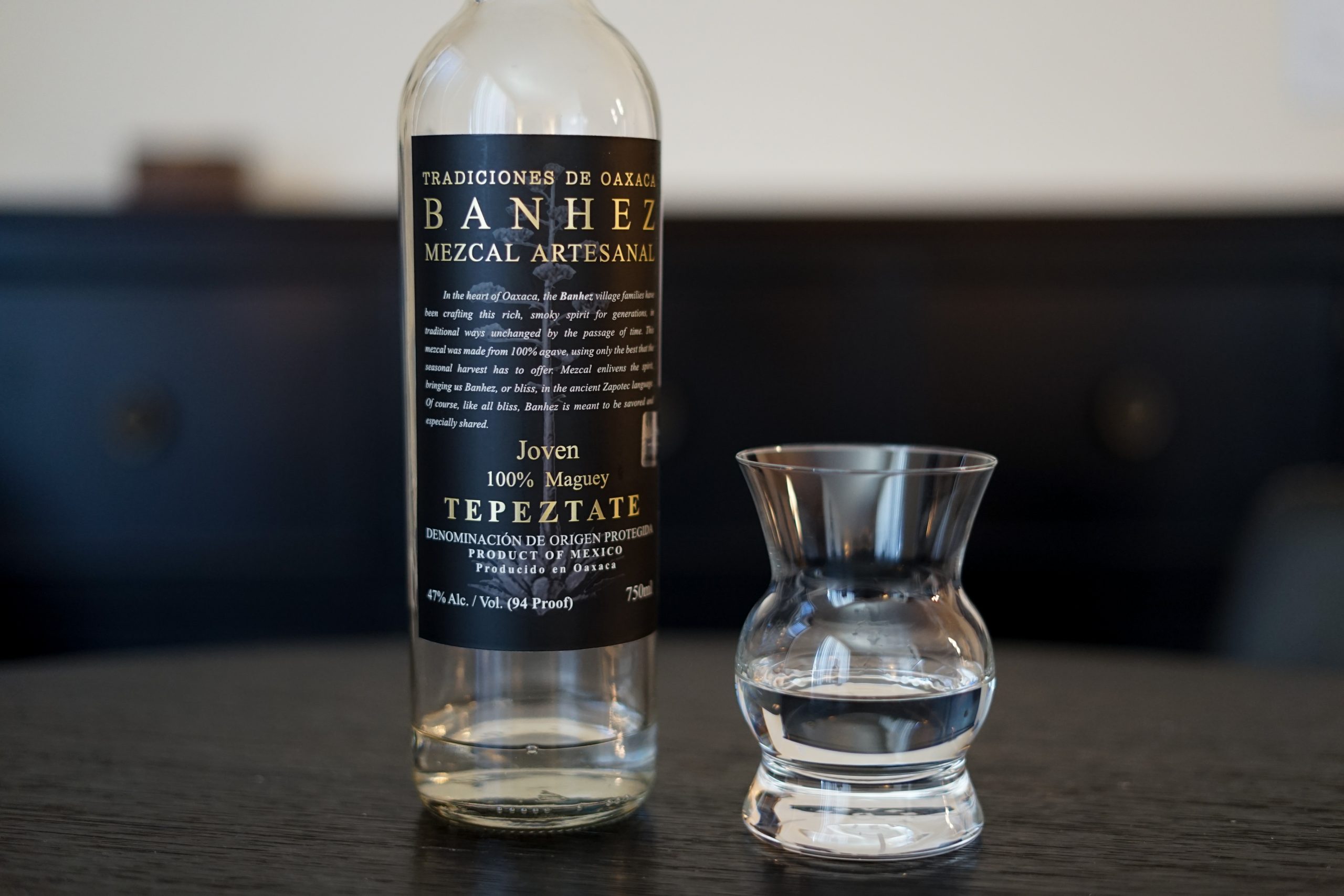 The Schtick:
This is a wild Tepeztate distilled by Apolonio Patricio in San Agustin Amatengo. Produced in December of 2018, this is Lote TEJ471219 and bottle 54/72.
---
Review #1553 | Mezcal Review #103
Distiller: Apolonio Patricio
Bottler: Banhez
Brand: Banhez
Selection:
ABV: 47% ABV
Age: NA
---
Nose: Whew – really herbaceous. Pepper, lots of green vegetation, bell pepper, jalapeño and some string bean. Really complex, a crisp minerality to it.
Taste: Thick on the palate, loaded with jerky, jalapeño, fruity apple and peach, some pepper and a really fun candy note. All over the place, but it works.
Finish: Long, sweet and vegetal. Sort of like gummy bears for the sweetness, which is weird but welcome. That jalapeño note is there, none of the heat, but the crisp pepper note is undeniable and present.
Overall: Really a fun bottle. Herbal and vegetal with some fun sweets to round things out. Really nice Tep, it's great.
Thanks for reading!
Rank: 7
---