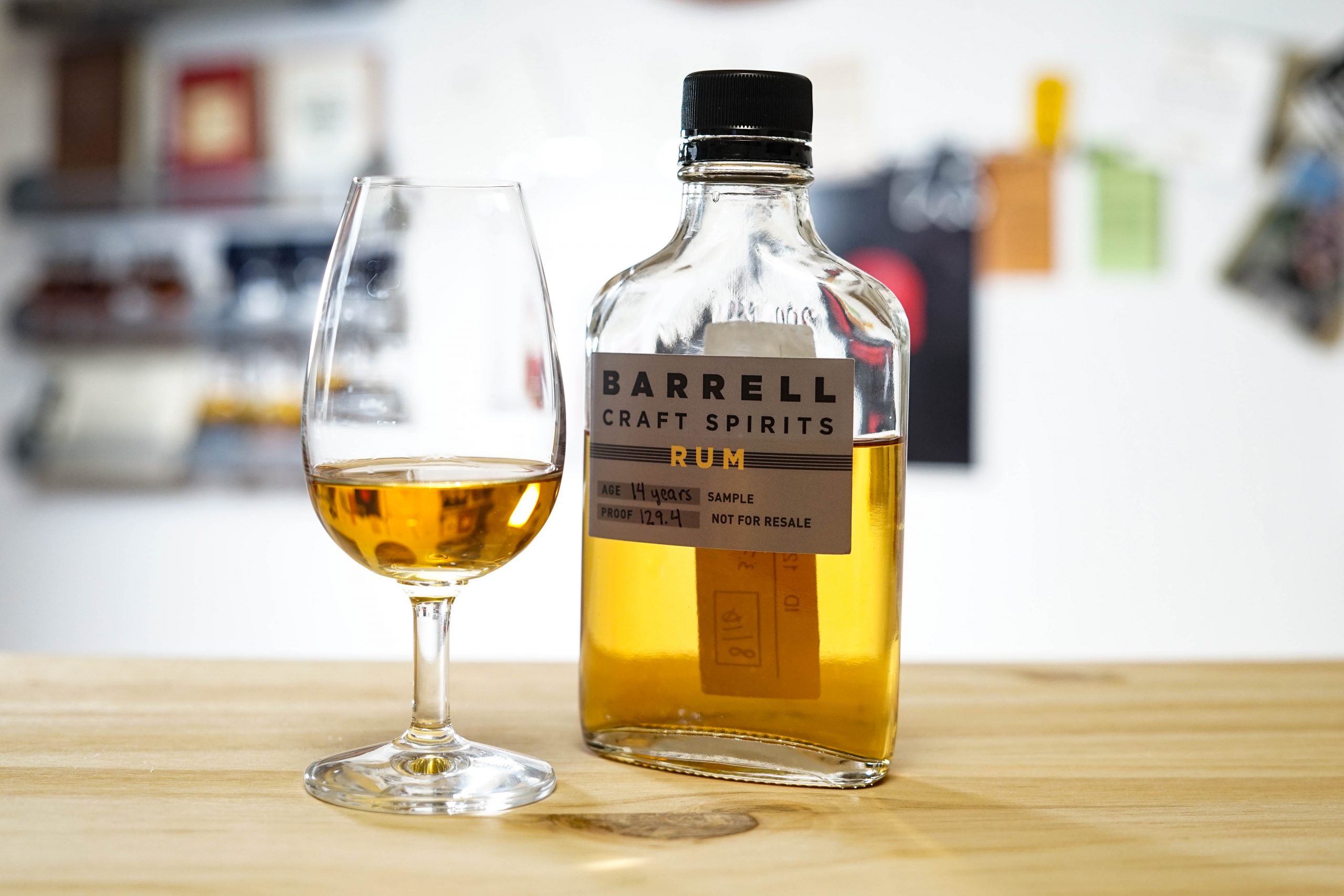 The Schtick: A blend of rum distilled in Jamaica, the Caribbean and Barbados, this second release from Barrell Craft Spirits is a 14yr age stated rum bottled at cask strength after blending in Kentucky.
Disclosure: Barrell Craft Spirits asked me to review this and sent some along.
---
Review #1950 | Rum Review #112
Distiller: Various
Bottler: Barrell Craft Spirits
Brand: Barrell Craft Spirits
Selection:
ABV: 64.7% ABV
Age: 14 Years
---
Nose: Bright and fun, effervescent and lightly funky. Sweet, buttery, inviting on the nose. Brown sugar, papaya, honey, a faint bit of oak.
Taste: Rich mouthfeel, quite a bit going on. Papaya, honey, almonds, rising bread and powerful pepper are first on the palate. Plenty of cream and honey, it's sweet but not overly so. The funk is mild but adds a fun dimension. Really gentle for the proof.
Finish: Long finish, a hint of ethanol but nothing wild. Honey, big brown sugar and toffee, some light banana funk and a hint of peach and mango. Sweet, the finish lasts quite a while and the funk keeps things interesting.
Overall: Overall, this expression is lovely and complex – inviting and interesting. It performs particularly well in not letting one component trod over the others, and there is plenty going on. Well done.
Thanks for reading!
Rank: 8
---