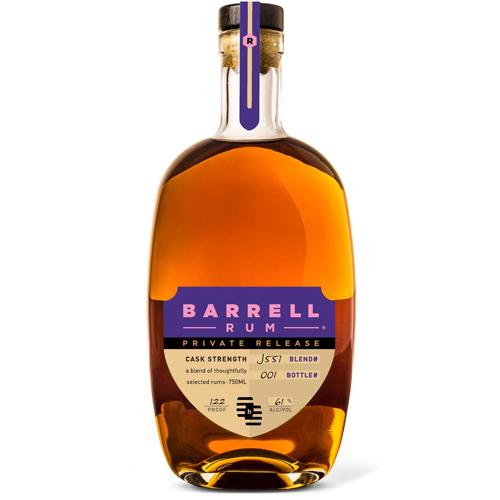 The Schtick:
This is a blend of rums from Jamaica, Barbados, Martinique and Guyana that was blended together and finished in a 95/5 Rye Barrel from MGP. This was selected by NASA in Texas. This is a stock photo, since NASA doesn't appear to have any and this was poured by a friend. Let's dive in.
---
Distiller: Various
Bottler: Barrell
Brand: Barrell
Selection:
ABV: 65.11% ABV
Age: NAS
---
Nose: Rich and decadent – caramel, mango, papaya and sweet toffee. Equal parts dessert and funky fruity. Lots of molasses and a nice oak backbone to keep things in check.
Taste: Thick and syrupy on the palate. Banana, toffee, papaya and maple kick off, with some pepper and clove keeping things complex. Heat grows with time, but isn't punishing. Oak is present but not overwhelming or bittering.
Finish: Long, powerful and hot. The funk grows, as does the ethanol. This isn't such a problem though, as both are very well behaved, and the funk of the rum keeps things in line. I really like this finish, as the fruits and funk give way to a subtle cocoa and molasses finish.
Overall: This is stellar, it is excellent. I gripe all the time about NASA's recent directional change as a store, but it's impossible to deny that this bottling is just right. I love it. This is a dram for all manner of occasions, and shows that rum doesn't always have to be about the extremes.
Thanks for reading!
Rank: 8
---