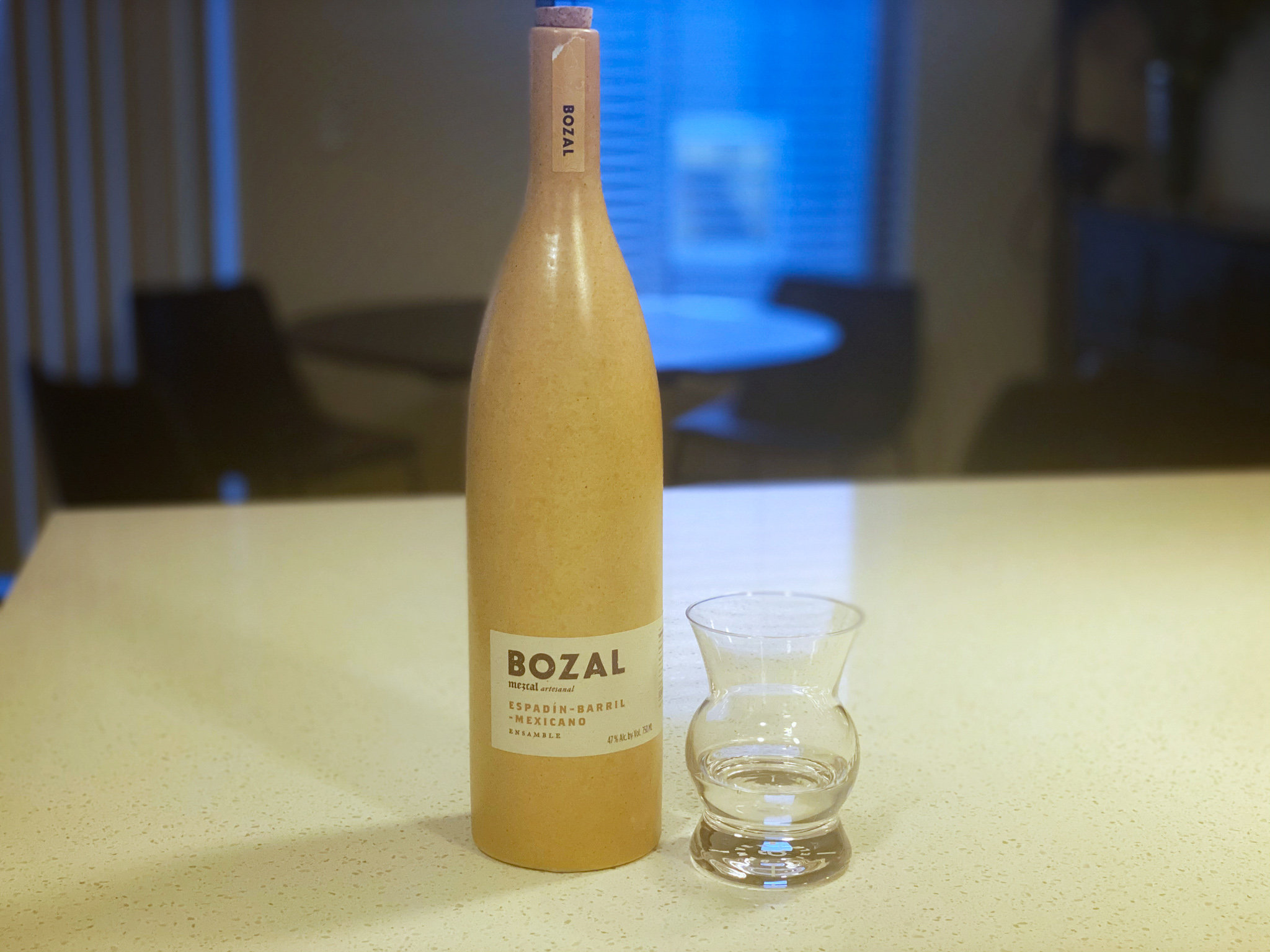 The Schtick:
This is an ensamble of three different agaves distilled for Bozal. This bottling is fairly ubiquitous, and can be found here in the Midwest, which really gives you an idea of the state of things here since we see little to no mezcal selection. Let's dive in.
---
Review #1466 | Mezcal Review #79
Distiller: Adrian Bautista, Fermin Garcia, Lucio Bautista
Bottler: Bozal
Brand: Bozal
Selection:
ABV: 47% ABV
Age: NA
---
Nose: Pepper, bell pepper, dijon mustard. Clay, minerality, limestone. Fruity effervescence – lemon and honey. Tinge of vinegar.
Taste: Medium mouth feel. A bit hot, but not punishing. Honey, almond, pepper, faint minerality. Light clay. Coffee, pepper, lemon, lightly earthy.
Finish: Long, peppery with clay, minerality. Sweet cream, bell pepper, light ashy quality.
Overall: Fairly interesting, quite complex given where this sits on the shelf. It's got enough going on to be really interesting, but not so much that it destroys a cocktail. Winner.
Thanks for reading!
Rank: 6
---