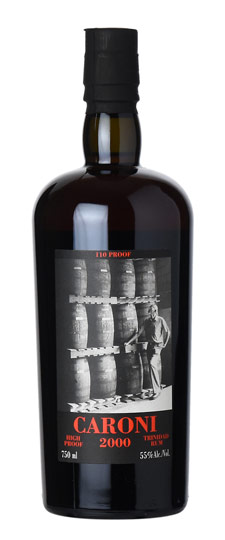 The Schtick:
This is a bottling of Caroni distillate by Velier. It was aged for 17 years in the Caribbean – both pre and post acquisition by Velier when Caronis stocks were bought up.
---
Distiller: Caroni
Bottler: Velier
Brand: Velier
Selection:
ABV: 55% ABV
Age: 17 Years
---
Nose: Rich fruits, funky, rotten banana and papaya. Brown sugar, burning rubber, floral, loaded with honey. Some effervescent lemon.
Taste: Medium to thick mouth feel. Sweet honey, vanilla icing, brown sugar. Hot. Good bit of heat. Rich burning rubber, astringent pepper and oak. Some plastic-y character. Faint rotting fruits.
Finish: Short to medium mouthfeel. Really nice brown sugar, mango and banana and oak. A little astringent on the finish, though.
Overall: I liked this, but couldnt help but be disappointed by the overarching astringency and bitter plastic note. It wasnt plastic like a super funky Hampden or even some Islays, but a bitter artificial plastic note, which doesnt sit particularly well with me. I may be over emphasizing that specific flaw, but I still thought this was well done, and enjoyable to, well….enjoy.
Thanks for reading!
Rank: 6
---