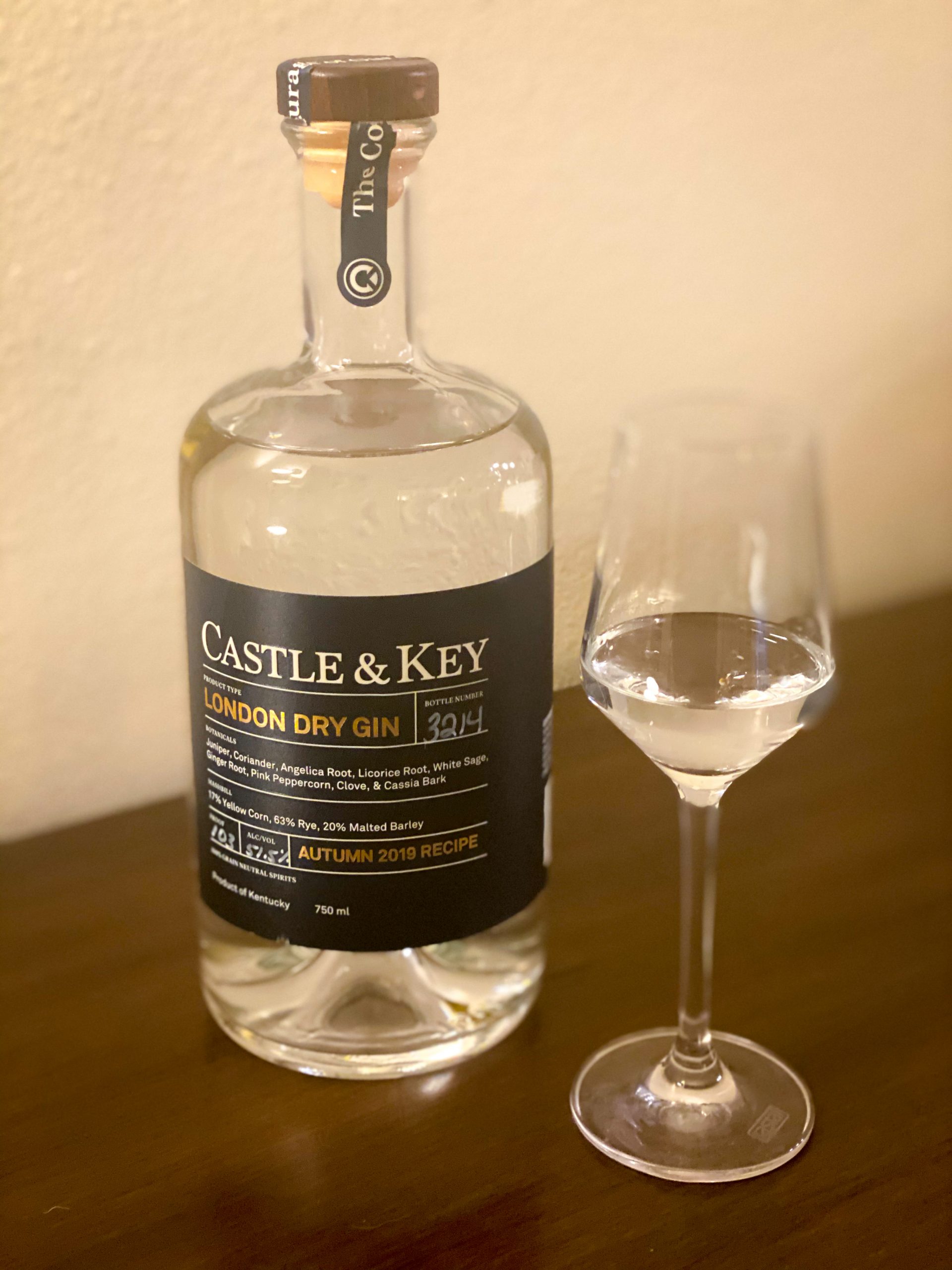 The Schtick:
This is a seasonal gin release from Castle & Key in Kentucky. Sporting a modified recipe to celebrate the Fall weather, this gin is bottled at 51.5% ABV and uses slightly different botanicals. I picked this up when I was in KY to pick our New Riff barrel, and have spent the last couple months working through the bottle. Let's dive in.
---
Distiller: Castle & Key
Bottler: Castle & Key
Brand: Castle & Key
Selection:
ABV: 51.5% ABV
Age: NA
---
Nose: Sweet juniper, honey and loads of cinnamon. Pine, faint sap, pepper.
Taste: Thick mouth feel with a syrupy structure. Heat very nicely in check. Lots of cinnamon here, pine and juniper in the back ground with some anise and pepper.
Finish: Long, but the cinnamon takes over the show here. Heat is still very well behaved, but it's hard to hear over the cinnamon here.
Overall: I like this, as it exhibits some great character but the dominance of the cinnamon character is a bit disappointing. For a fall drink, this drinks more like a winter ensamble, in my opinion. That said, it's still solid. If we're being choosy, though, I'm all in on the Restoration London Dry, and a whole lot of it.
Thanks for reading!
Rank: 5
---