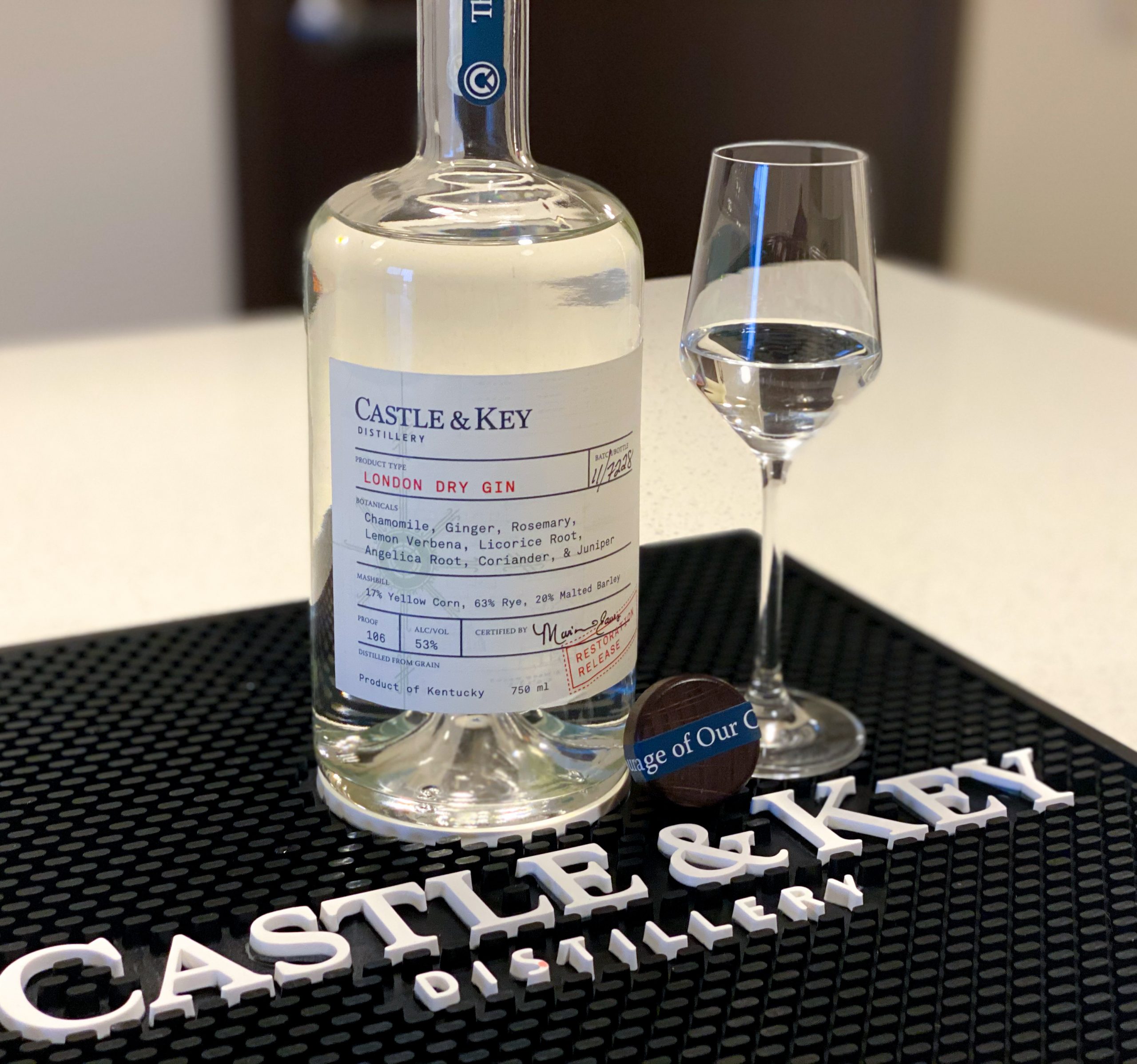 The Schtick:
This is a gin distilled at Castle & Key in Kentucky, while their bourbon and rye are waiting to mature properly. Bottled at 53% ABV after infusion with juniper and seven other botanicals and using their rye whiskey mashbill, I picked this up after touring their grounds, and have spent the last couple months working through the bottle. It's certified by the now departed Marianne Eaves. She's not dead. Let's dive in.
---
Distiller: Castle & Key
Bottler: Castle & Key
Brand: Castle & Key
Selection:
ABV: 53% ABV
Age: NA
---
Nose: Big juniper, lemon and pepper. Behind that is some savory cassia, anise and cardamom. Powerful but complex.
Taste: Thick, syrupy mouth feel. Sweet anisem juniper and lemon. Orange peel and white pepper is there as well. Proof is welcome and in check. Rich and powerful overall.
Finish: Long, dominated by juniper, pepper, orange peel and essence of lemon. Delightfully powerful while remaining balanced and pleasant.
Overall: This is a killer gin, and one I'm a big fan of. This nails the London Dry style so perfectly, while remaining complex and interesting and powerful. Big props to C&K on this one. It's wonderful neat, great in a variety of cocktails, and it makes a hell of a martini.
Thanks for reading!
Rank: 8
---