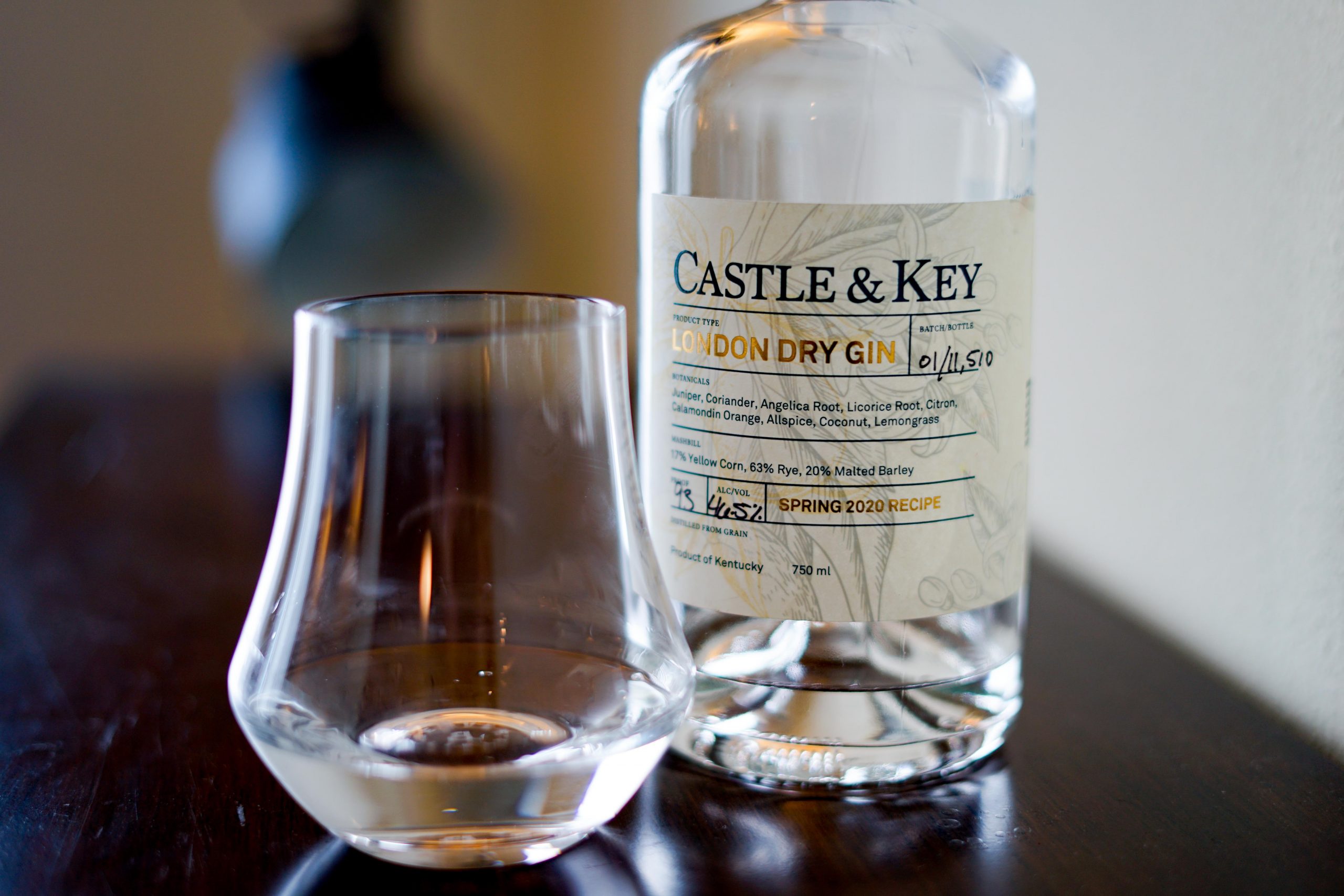 The Schtick:
Ginvitational Day 8! This is Castle & Key Distillery's Spring 2020 Gin Recipe release. Castle & Key has a lot of fun releasing seaonal recipes at various proofs that accentuate specific flavor profiles and botanicals. One of 12,000ish bottles, this batch is a good size. Some notable botanicals include coconut, orange and lemongrass. Let's dive in.
---
Distiller: Castle and Key
Bottler: Castle and Key
Brand: Castle and Key
Selection:
ABV: 46.5% ABV
Age: NA
---
Nose: Sweet honey, coconut, citrus and pepper. Lovely coriander note as well as a hint of basil and some vanilla cream. Sweet, tropical, fruity and effervescent.
Taste: Really sweet on the palate along with some bitter pepper. Coconut is really quite prominent, as is the lemon and orange. Leans very sweet and fruity, along with some ethanol and bitter pepper. Juniper sits in the backseat and stays there.
Finish: Long, a bit hot, but sweet and fruit forward. Coconut and orange reign supreme with little else sticking around.
Overall: Enticing and certainly unique. It's a bit unbalanced but it's hitting a lot of notes I like. I'll give it several points for creativity though it loses one for execution, leaving us with a well crafted and very good gin.
Thanks for reading!
Rank: 6
---