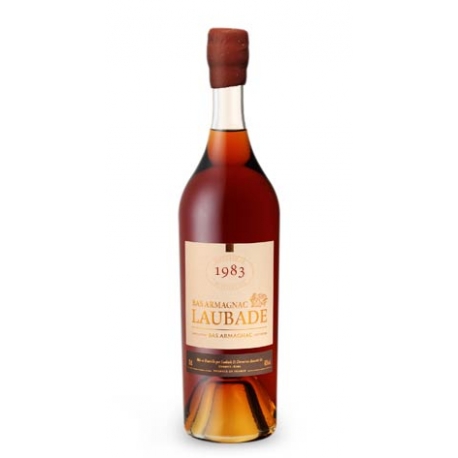 The Schtick:
Distilled in 1983 by Labaude, this Bas Armagnac is bottled at 40% and seems likely to be delightful. Let's dig in. Stock image.
---
Review #2136 | Armagnac Review #105
Distiller: Chateau De Labaude
Bottler: Chateau De Labaude
Brand: Chateau De Labaude
Selection:
ABV: 40% ABV
Age: NAS
---
Nose: Fruity, fun and bright on the nose. Like sniffing a packet of Welch's fruit dummies, it's bright, sweet and covers the gamut from candies cherries, lemon, lime, orange, a touch of cotton candy, and bright blueberry.
Taste: Thin to medium on the palate. Cocoa, honey, blackberries, blueberry, honey, a touch of slivered pecan and almond.
Finish: Long finish, sweet and buttery. Light almond, sweet cream, vanilla bean and a touch of cocoa.
Overall: Overall, not too bad. Interesting, fun, impressively delicious though it's not winning any awards for complexity. I enjoy the jammy, bright, character overall.
Thanks for reading!
Rank: 6
---