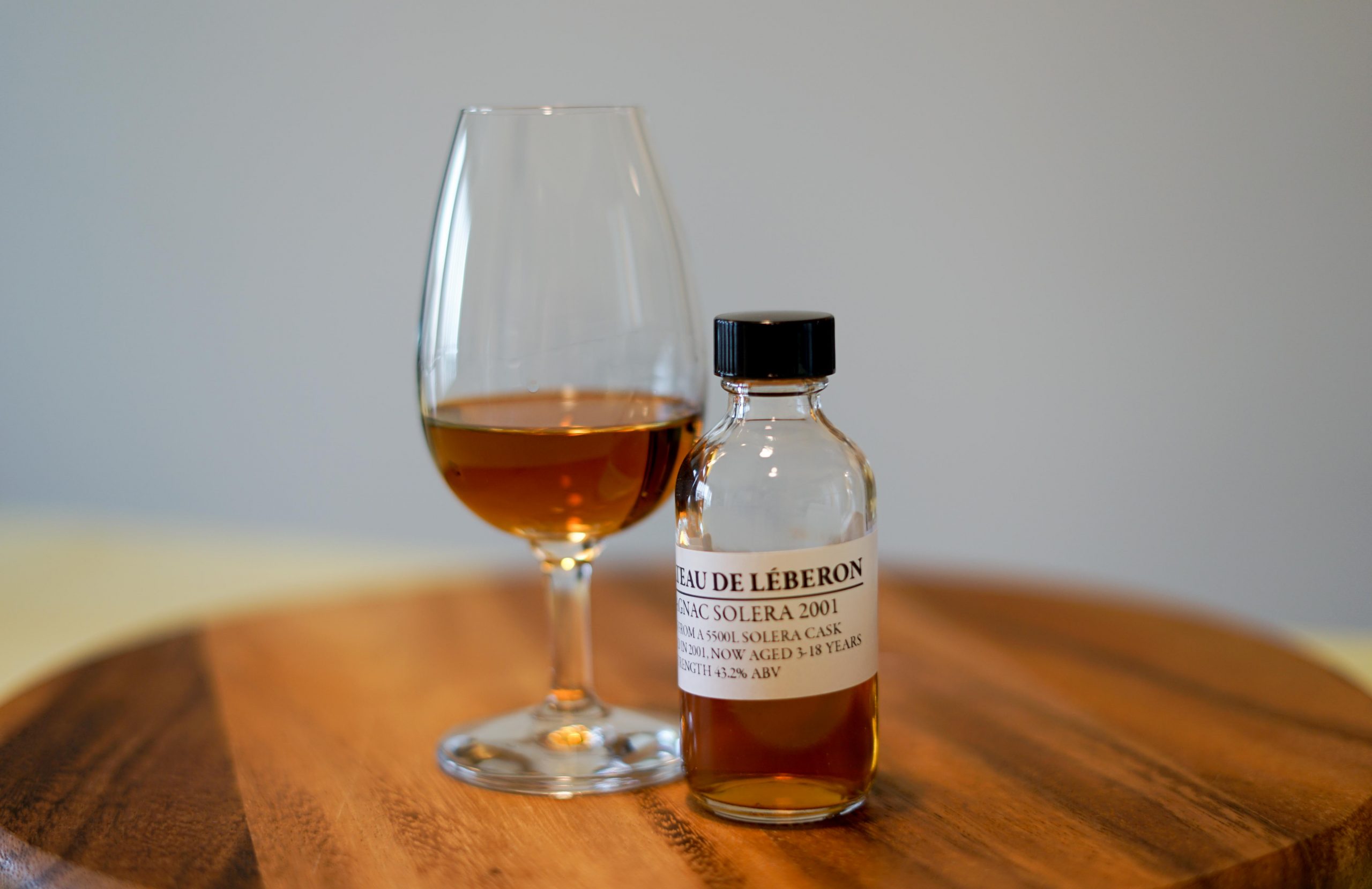 The Schtick:
Hailing from Tenareze, this release from Chateau de Leberon is quite interesting. Leberon employs the use of a 5,500 liter solera cask, since 2001, and each year they bottle 10% of the contents. Refililng the new void with 3yr brandy, this equates to a solera process. Produced using a blend of Ugni Blanc and Colombard, at a ratio of 65% : 35%, this May 2019 release is bottled at 43.2% ABV with no coloring or additives. Let's get to it.
---
Review #1719 | Armagnac Review #77
Distiller: Chateau de Leberon
Bottler: Chateau de Leberon
Brand: Chateau de Leberon
Selection:
ABV: 43.2% ABV
Age: NAS
---
Nose: Reminiscent of sticky toffee pudding, rich date fruit and a dash of cocoa. Black currant is apparent, pairing nicely with pipe tobacco and a hint of oak. The older spirit character shows more powerfully, certainly a benefit.
Taste: Thin on the mouth feel, but with ethanol in check and an instant ensemble of berry. Raspberry, blueberry, some currant. Sweet cream, tannic oak, and a continuation of toffee and tobacco mingle nicely.
Finish: Moderate in length, the finish carries nicely, though with a bit of heat. The tannins are a bit heavy handed given the viscosity of the palate, but nothing egregious. Fans of oak will be satisfied. Cherry cordial candies, blueberry chutney, hint of bitterness.
Overall: Overall. this is an exercise in justifying what a solera system can pull off and it so nearly works without flaw. Very good brandy from start to finish, but occasional glimpses of a younger spirit keep this from shining as brightly as I'm certain it could. Don't mistake this for condemnation, but I have no doubt another 5-7 years resting without the addition of younger distillate could see this bottling performing without compromise. Fans of oak forward, juicy, cobbler-esque brandies will find it to their liking without any trouble at all.
Thanks for reading!
Rank: 6
---