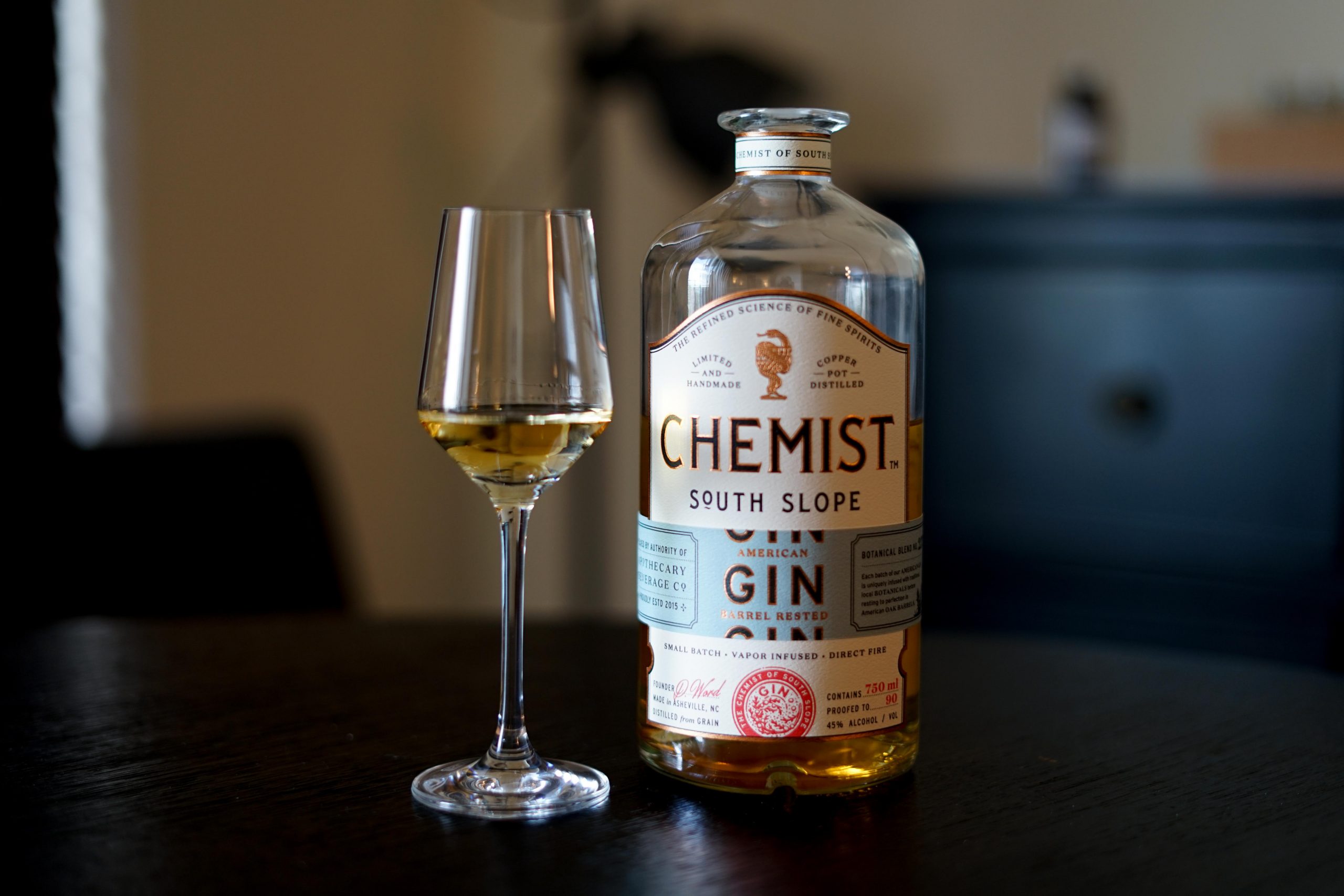 The Schtick:
Ginvitational Day 28! Taking their standard American Gin as a base, this release from Chemist features some barrel aging for their American Barrel Rested gin. There is no word on how long this has been barrel rested, but it has some lovely color to it, so it's seen more than a hot minute hanging out on wood. Let's give it a go.
---
Distiller: Apothecary Beverage Company
Bottler: Apothecary Beverage Company
Brand: Chemist Spirits
Selection:
ABV: 45% ABV
Age: NAS
---
Nose: Definite barrel character here – caramel, juniper, tobacco and pepper. Nice nutmeg note. Sweet cream, almost a hint of lemon.
Taste: Medium mouth feel, lots of cinnamon and toffee. Faint plum, honey, almond and a hint of creme brulee. Juniper is present and well integrated. Really coats the palate well.
Finish: Long finish, mellow but plenty going on. Cinnamon, toffee and a rich lemon + juniper combo carries deliciously.
Overall: Im going to give the nod to the Navy Strength in this flight of bottles, but this is very good from start to finish. This works so well as a whiskey analogue in cocktails and is really lovely to drink neat as well.
Thanks for reading!
Rank: 6
---