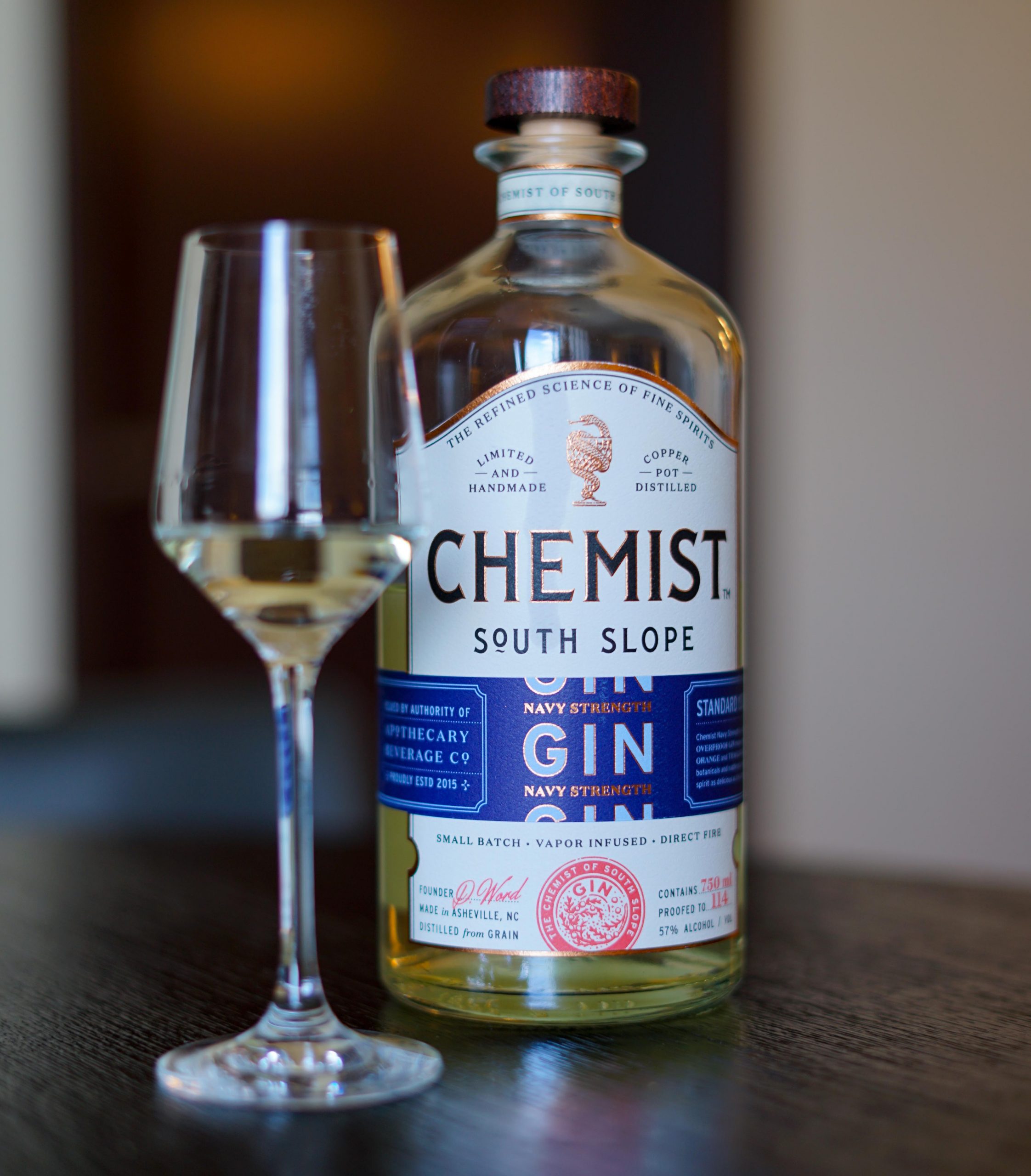 The Schtick:
Ginvitational Day 27! Todays gin review is Chemist Spirits Navy Strength gin, a higher proof gin that is also distilled with additional botanicals like sweet orange and ginger. Labeled a transatlantic gin, this should be a real treat. Let's dive in.
---
Distiller: Apothecary Beverage Company
Bottler: Apothecary Beverage Company
Brand: Chemist Spirits
Selection:
ABV: 57% ABV
Age: NA
---
Nose: Oh wow – this is really interesting. Much more complex on the nose, really full bodied. Ginger, pepper, honey, cinnamon, lovely rich praline. Hint of juniper. Seriously sniffable.
Taste: Sweet, incredibly rich on the palate. Decadent honey, citrus, lime, pepper and honey. Powerful juniper steps in with some ginger, cassia, almond and orange zest. Nothing hides here, ethanol included, but the profile works.
Finish: Long, powerful and bold. Nothing fades quickly, nor meekly. Sweet orange, pepper, ginger, sage, cinnamon and nutmeg carries long and rich, with a hint of juniper to keep things interesting.
Overall: This is really standout. Between the unique additions to the recipe and the elevated proof, this bottling is a rockstar.
Thanks for reading!
Rank: 7
---