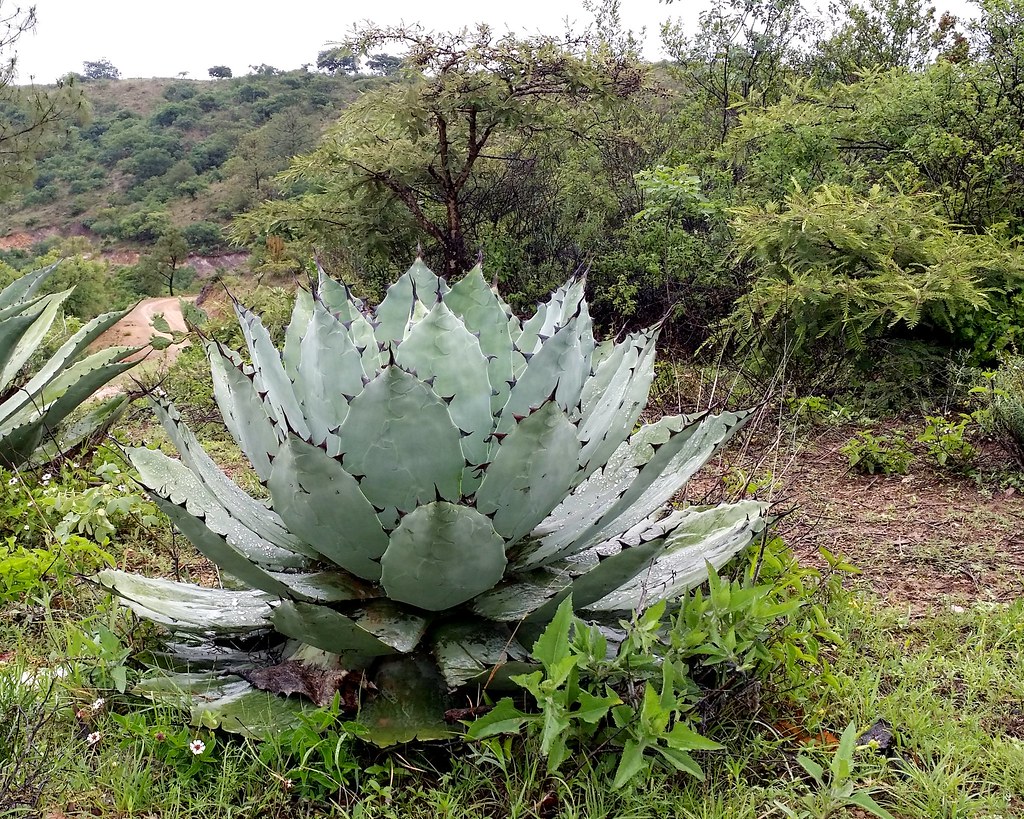 The Schtick:
This is a mezcal distiled from Tobala agave by Sebastian Chino. Distilled on a copper still in Tlacolula, this clocks in at 45% ABV. Let's see how it is. I don't have a good picture of the bottle, so enjoy this beatufil Tobala agave stock image instead.
---
Review #1403 | Mezcal Review #66
Distiller: Sebastián Chino
Bottler: Sebastián Chino
Brand: Sebastián Chino
Selection:
ABV: 45% ABV
Age: NA
---
Nose: Massively floral, vinegar, red wine vinegar, lavender, pepper. Super vibrant and interesting.
Taste: Rich, vanilla, plaster, clay, passion fruit, latex paint, mild astringency. Really interesting.
Finish: Long, funky and medicinal, with some prickly pear. Plastic, lactic, pepper, apples.
Overall: Bizarre and interesting – although the plastic note is less enticing to me. Still very good, and impressively complex.
Thanks for reading!
Rank: 6
---