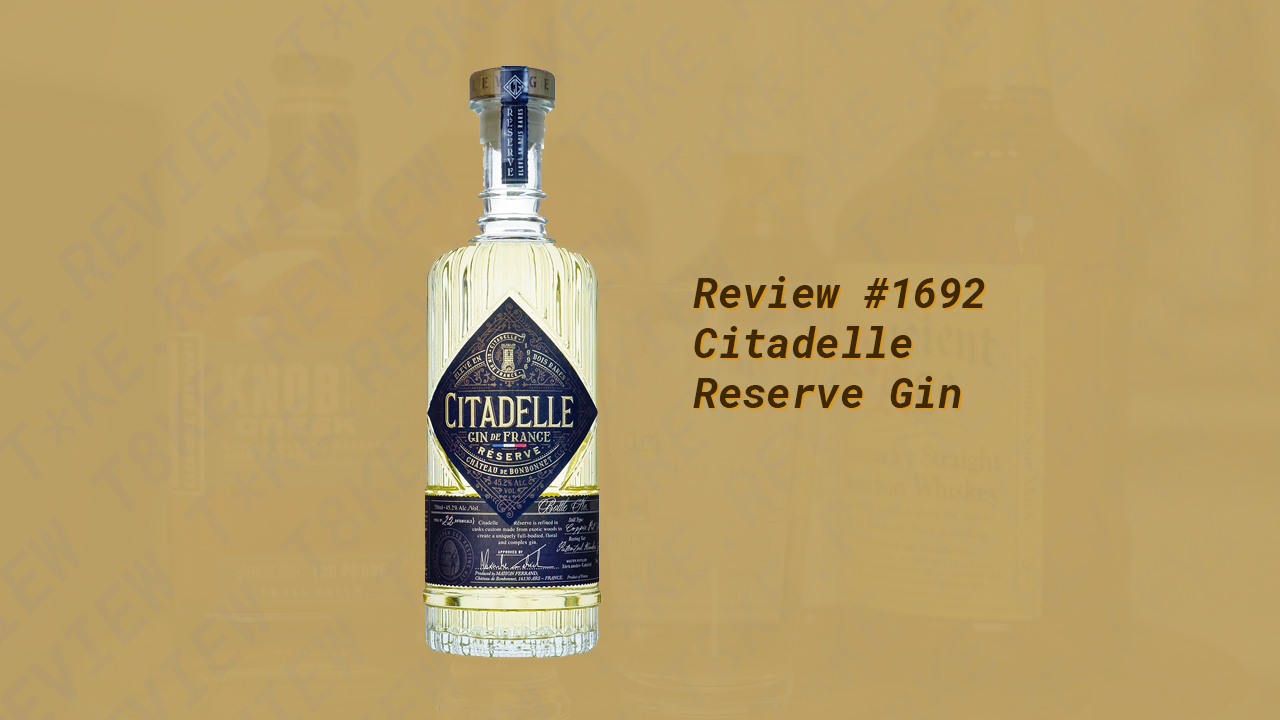 The Schtick:
An unusual, complex gin made using a total of 23 casks, including barrels that previously held Cognac, Pineau des Charentes and Bourbon, among others. It has a light straw hue and gentle vanilla scent, opening smooth and sweet with hints of grapefruit peel, ginger and pink peppercorn zing, and a mellow fade marked by cinnamon, coriander, almond and coconut.
---
Distiller: Citadelle
Bottler: Citadelle
Brand: Citadelle
Selection:
ABV: 45.2% ABV
Age: NAS
---
Nose: Bright and crisp. Loads of pepper, slivered almond, rising bread, juniper and basil.
Taste: Sweet and bread forward, lots of yeast, honey, cream and pepper. Hint of juniper citrus zest. Nice and balanced here, the heat is just right.
Finish: Long finish, but intensely peppery and almost smoky. Hotter here than the palate, drinking quite a bit hotter than the ABV would lead you to expect.
Overall: This is alright. Really fun and enticing nose, with a well balanced palate. The finish is a bit of a rough patch, but I would still say it is a pretty good gin.
Thanks for reading!
Rank: 5
---