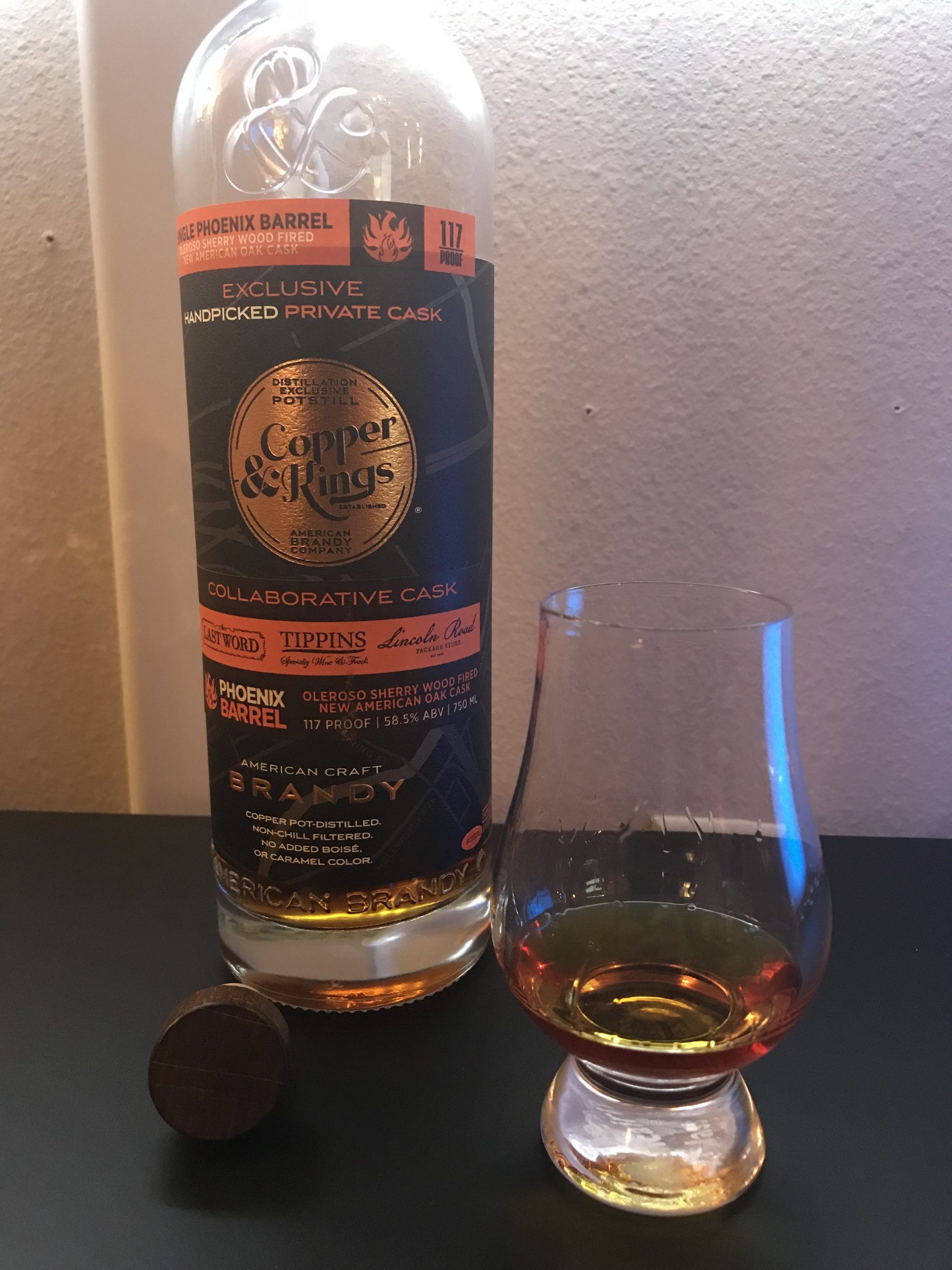 The Schtick:
This is a collaboration frankenstein of a pick if Ive ever seen one. This was picked by Tippins Market, Lincoln Road and The Last Word bar. It is called Phoneix Barrel because this refill barrel is scraped and recharred by burning Oloroso barrels. Seems sort of nifty, seems sort of gimmicky. And yes, Oloroso is misspelled every time it appears on the label. The whiskey nerds tell me that this makes it a unicorn and that I just opened a piece of rare history. Meh.
---
Review #538 | AmericanBrandy Review #17
Distiller: Copper & Kings
Bottler: Copper & Kings
Brand: Copper & Kings
Selection: Tippins
ABV: 58.5% ABV
Age: NAS
---
Nose: Caramel, pepper, earthy spice. Sweet honey, fruitiness is definitely there as well as some sulfur bite. Deep cocoa.
Taste: Thick, rich mouthfeel, but some heat. Its deeply earthy, sweet and fruity with fig, apple, blackberry and some orange peel. Then the pepper sets in. Oh god, the pepper. It grows very earthy and spicy very quickly.
Finish: Medium and a bit hot. Theres some nice cocoa caramel flavor here but the pepper sets in again.
Overall: This was an interesting thing to work through a bottle of. I wanted to like it more than I did but I think Id rather this have been oloroso matured as I think that would have been much better for the profile. The earthy, bitter, peppery character seemed to overcome a lot of the things that could have made this really impressive. Im going to give this a Rank 6 and "totally not butchertown".
Thanks for reading!
Rank: 6
---