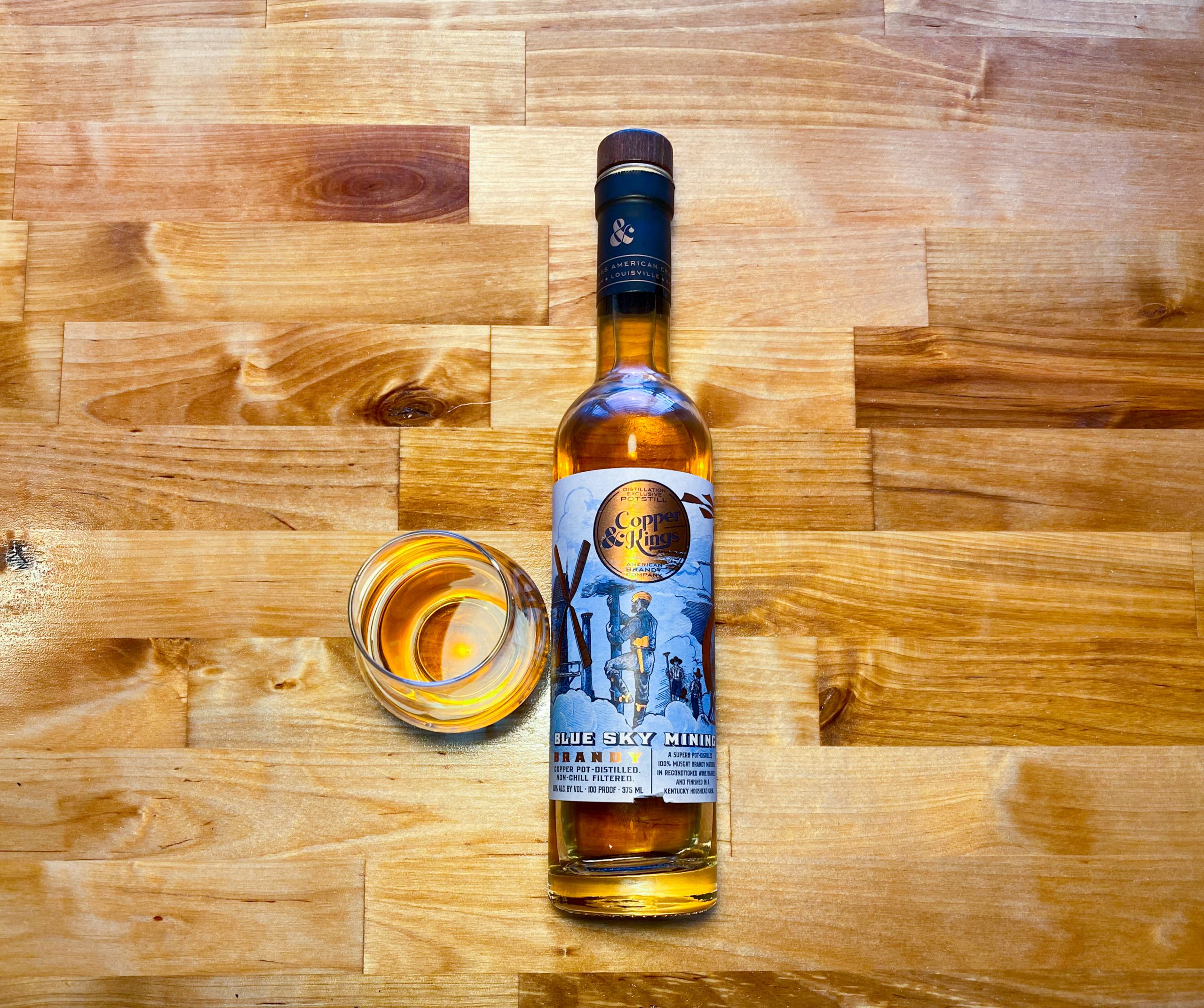 The Schtick:
This release from Copper & Kings in KY is a muscat brandy that is finished in reconditioned red wine casks. I was in Kentucky some time ago to buy a barrel of bourbon, so naturally I thought it made sense to bring back more gin, agave and brandy than bourbon. Go figure. I'm typically a big fan of the work done by Copper and Kings, so I'm looking forward to this as well. Let's dive in.
---
Review #1344 | Brandy Review #58
Distiller: Copper & Kings
Bottler: Copper & Kings
Brand: Copper & Kings
Selection:
ABV: 50% ABV
Age: NAS
---
Nose: Super sweet – syrupy and loaded with confectioners sugar, rich raisin, grape, faint hops. Musty, rich, old tobacco, bright blackberry.
Taste: Vanilla, misty grape, cocoa and raisin bread. Sweet toffee, loads of blackberry and currant. Cinnamon apple.
Finish: Long, rich, musty and fun. Lots of apple, cinnamon, raisin bread, blackberry and toffee.
Overall: So damn fun, what a great brandy. At this point, there is almost nothing from them that I won't try. This is no exception, and I wish there was more of this out there.
Thanks for reading!
Rank: 7
---