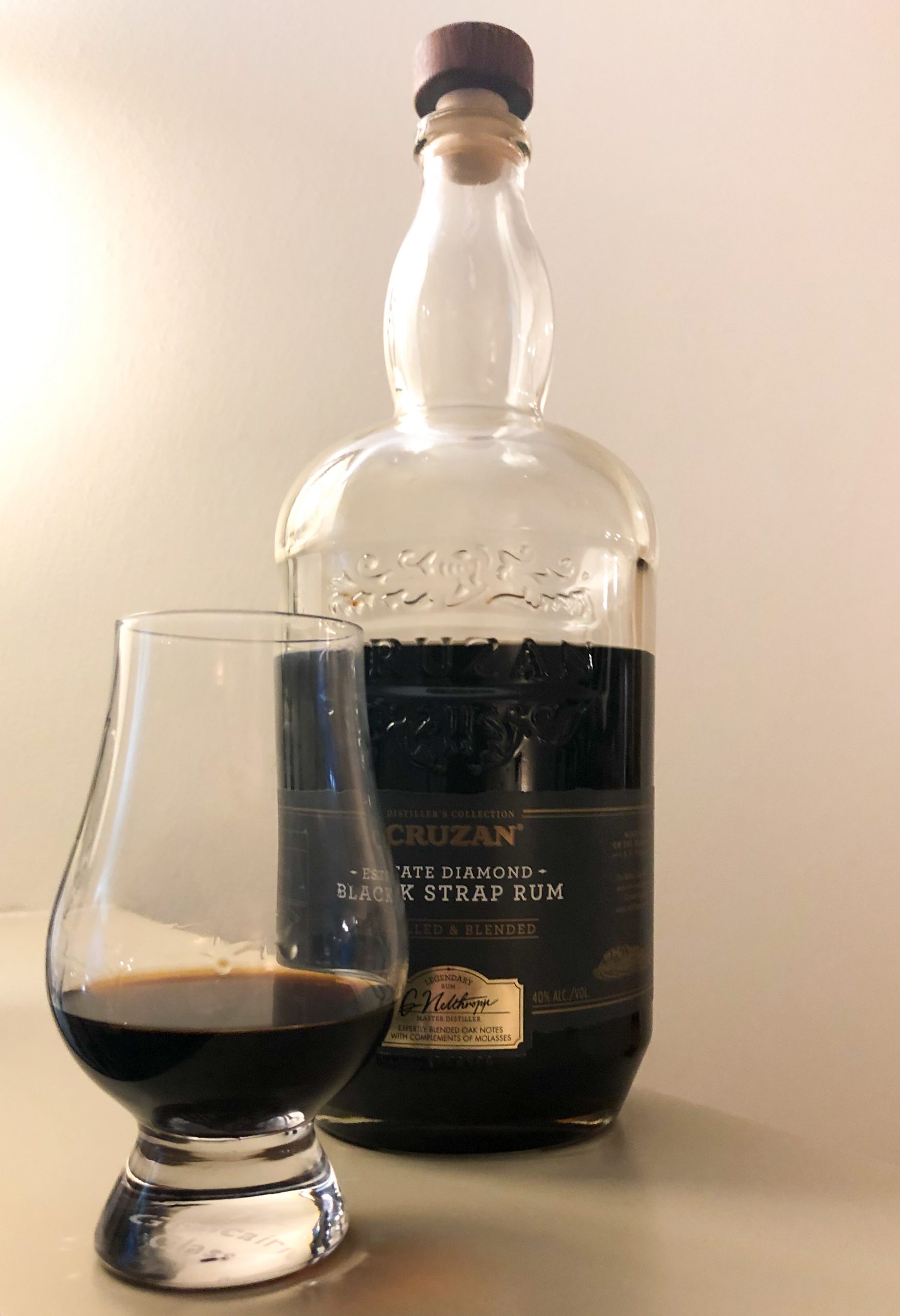 The Schtick:
"A mixologist favorite, Cruzan Black Strap Rum features robust licorice and molasses flavors that add an exotic element to your tropical favorites. Its most popular pairings include flavors such as lemon, lime, ginger and pineapple." Cruzan Website
---
Distiller: Cruzan
Bottler: Cruzan
Brand: Cruzan
Selection:
ABV: 40% ABV
Age: NAS
---
Nose: Molasses, brown sugar syrup. Light anise, pepper, tobacco, root beer candies.
Taste: Thin, no heat at all. Sweet. Root beer candies. Chocolate tootsie pop candies. Light caramel, heavy artificial molasses.
Finish: Short, no heat. Caramel candies, fake cocoa, more chocolate tootsie pop. Artificial root beer.
Overall: Not great, and certainly one noted in the profile for the most part. This was great in cocktails that focus on other strong favors – my favorite was a dark n stormy with heavy lime. This is not good neat.
Thanks for reading!
Rank: 4
---