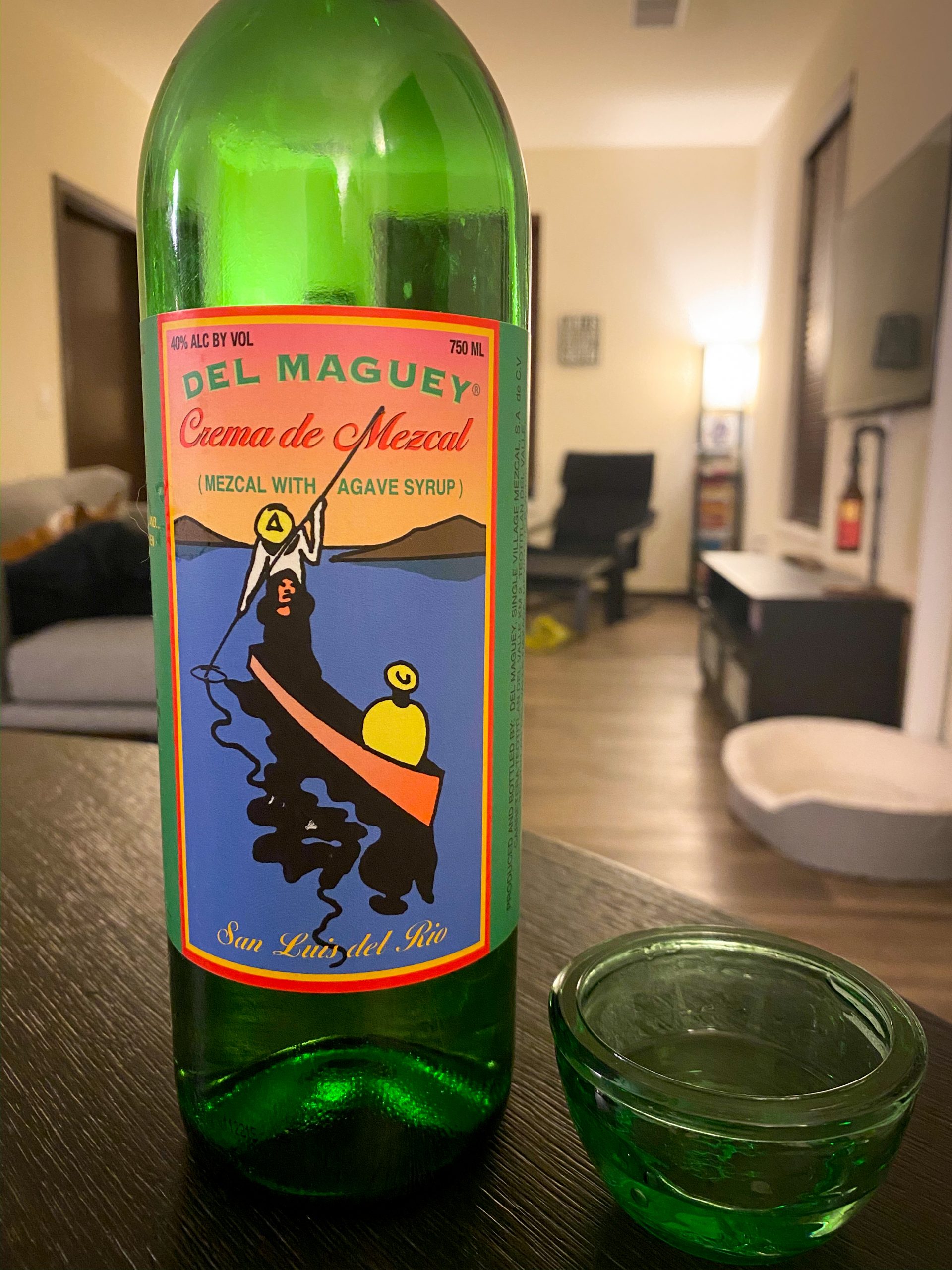 The Schtick:
"Crema de Mezcal, is a combination of Miel de Maguey (unfermented syrup of the roast agave) and Mezcal San Luis del Rio – double distilled from 100% mature agave Espadin, produced the original, natural 400-year-old, hand-crafted way." – Del Maguey Website. So this is more or less a Mezcal liqueur, which is pretty cool. Priced well, let's see how it is.
---
Review #1330 | Mezcal Review #46
Distiller: Paciano Cruz Nolasco, Marcos Cruz Mendez
Bottler: Del Maguey
Brand: Del Maguey
Selection:
ABV: 40% ABV
Age: NA
---
Nose: Light smoke, confectioners sugar, faintly fungal, with lots of citrus.
Taste: Rich and thick, but syrupy sweet. Lots of confectioners sugar, faint smoke, light clay. Overall, a nice blend of agave spirit and syrupy sweetness.
Finish: Short, but smoky and rich with clay and earth.
Overall: Unique and interesting as a sweetened agave for cocktails but I'm into it. I wouldn't compare this to a traditional agave, though, so let this live on its own island for now.
Thanks for reading!
Rank: 6
---