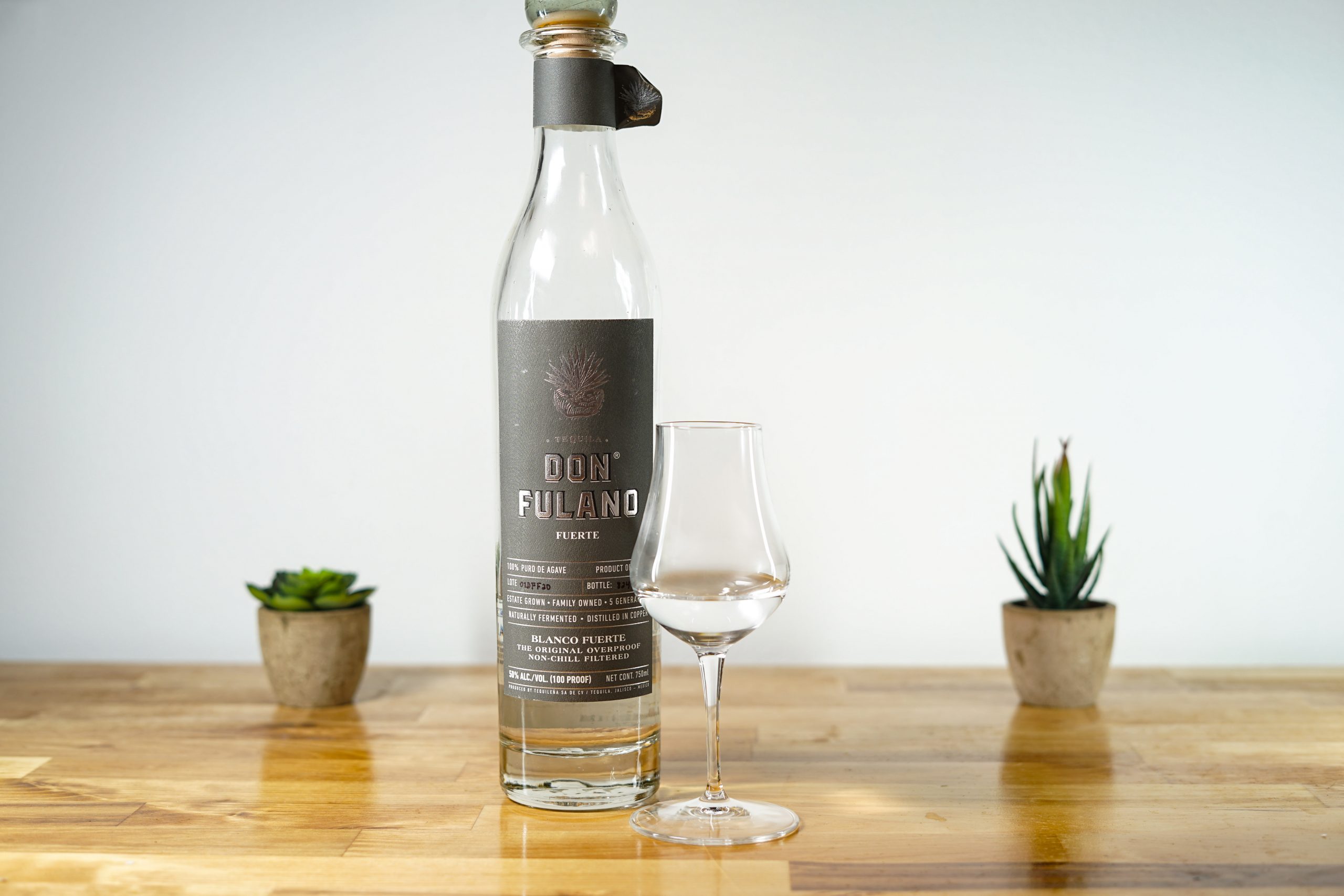 The Schtick:
An exciting take on their original Blanco offering, Don Fulano Fuerte is bottled at 50% ABV with no filtering,
---
Review #1939 | Tequila Review #24
Distiller: Tequilena SA de CV
Bottler: Don Fulano
Brand: Don Fulano
Selection:
ABV: 50% ABV
Age: NA
---
Nose: Sweet, creamy, plenty of pepper on the nose. No ethanol – surprising for the proof, and I'm here for it. Bit of lime, sorbet/sherbert fruit/sweet notes. Mmm.
Taste: Wowzers – on the palate this is really something. Pure agave frosting at first, then honey, pepper, big fruit notes like papaya, lime, a bit of plum. Rich, viscous mouthfeel. Complex and lovely.
Finish: Long finish, ripe with agave character, toasted sesame, rainwater, cream and pepper.
Overall: I'm amazed at just how much character this has in the bump from 40%->50% ABV. The complexity is impressive, the mouth feel is just plain luscious and this is a treat – from tip to tail.
Thanks for reading!
Rank: 8
---