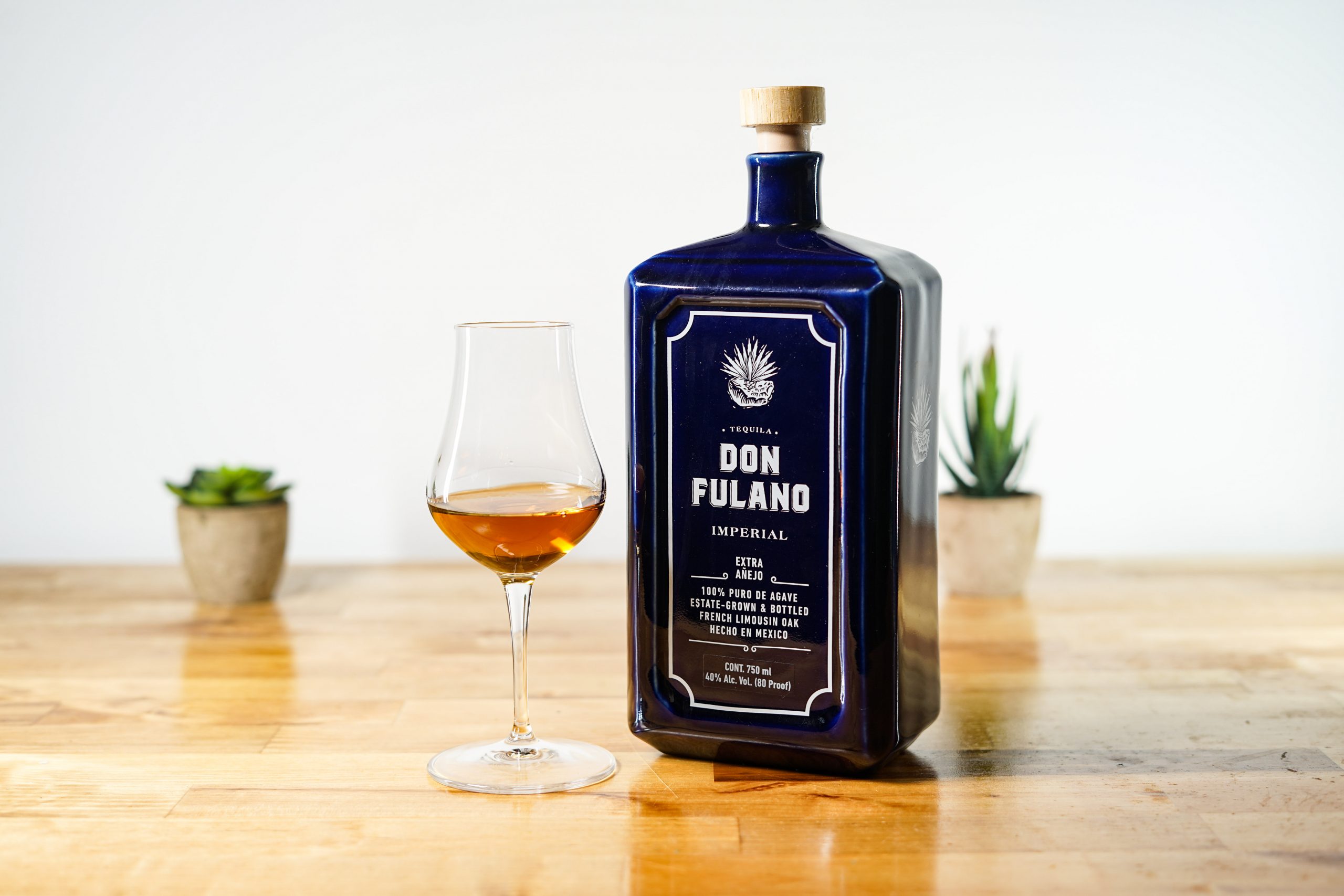 The Schtick:
Don Fulano "Imperial" is an Extra Anejo classification tequila. Aged for 5 years, this is quite a bit older than legally required, and it comes to use via their NOM1146 facility. I've been having a blast going through the Don Fulano category, and this caps off their offerings under this brand.
---
Review #1933 | Tequila Review #22
Distiller: Tequilena SA de CV
Bottler: Don Fulano
Brand: Don Fulano
Selection:
ABV: 40% ABV
Age: 5 Years
---
Nose: Rich, herbal and zesty. Lots of caramel, pepper, soil and a bit of pepper. The roasted sugar notes here are really quite potent, it's a big part of the profile. Faint touch of lime zest.
Taste: Medium mouth feel, not as rich as some other XA's but there's a lot of complexity here. Brown sugar, brown butter, pepper and a hint of soil. Rich bread notes, faint citrus zest and a light cocoa note.
Finish: Long finish. The agave shines most here. The agave really makes up a large portion of the profile – those roasted agave, brown sugar, rock candy, light funk notes all work well with the barrel influence, which isn't too overbearing.
Overall: Don Fulano's XA is really quite a treat. I like that the barrel doesn't take over the agave character. I wish that the ABV was a few points higher, I bet it would really boost that mouth feel, but regardless this is a great bottling.
Thanks for reading!
Rank: 7
---