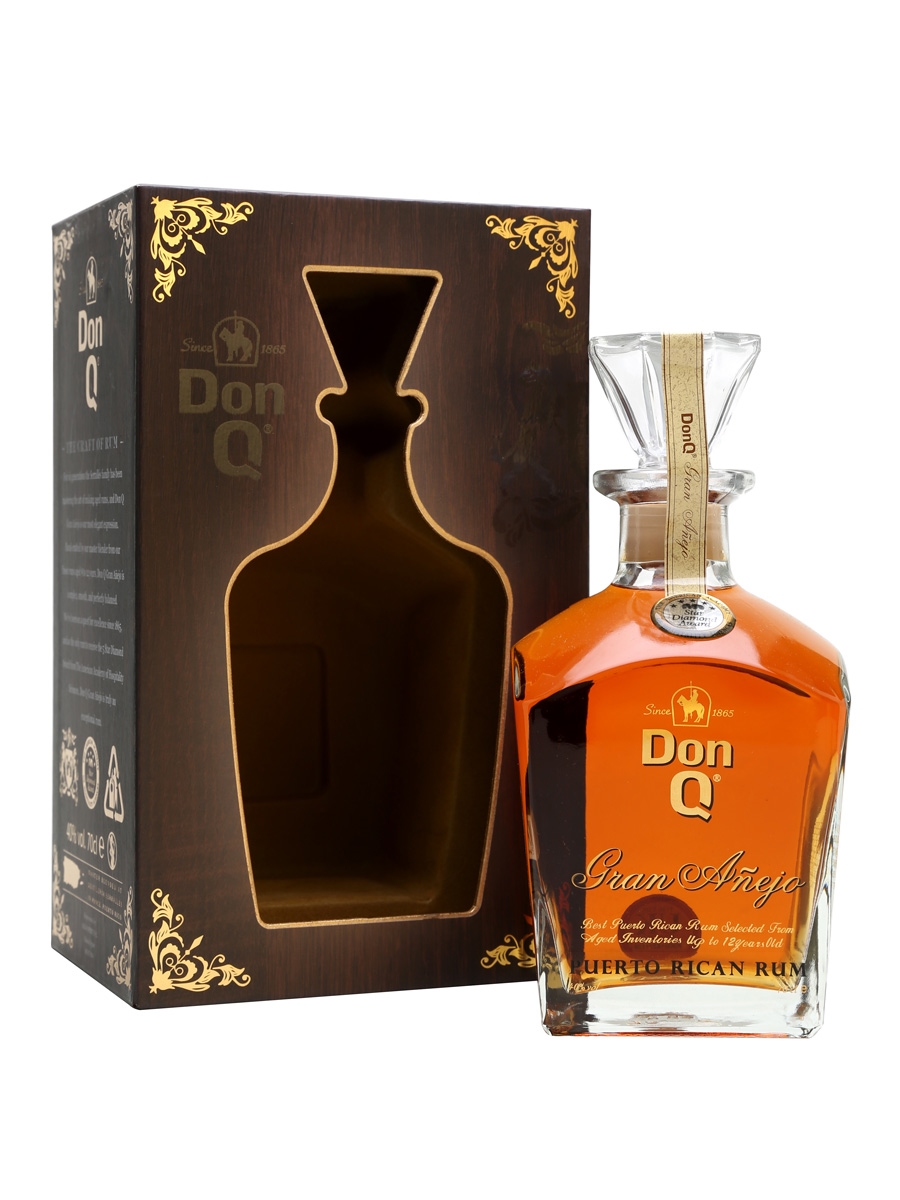 The Schtick:
This is a solera vatted rum containing contents "up to 12 years old, but between 9 and 12 years old" with no disclosed proportions combined with some portion of "solera rums up to 50 years" aged in sherry casks. In other words, there can be just about anything here at any age between 9 and 50 years. No word on dosing or coloring, which means both are potentially likely. I tasted it blind, and then got the reveal to populate the review with useful details.
---
Distiller: Destilleria Serralles Inc
Bottler: Don Q
Brand: Don Q
Selection:
ABV: 40% ABV
Age: NAS
---
Nose: Vanilla, confectioners sugar, mango and papaya. Molasses. Faint banana.
Taste: Thin to medium. Sweet vanilla. No real heat. Sweet maple, agave syrup. Molasses. Brown sugar. Definitely a dosed rum, but nothing super dosed. Lightly fruity, oddly fruity in a prickly pear sort of way. Lightly syrupy. Faint cinnamon sugar.
Finish: Short, no heat. Sweet papaya and molasses. Lightly funks, definitely molasses focused. Sweet brown sugar and cinnamon on exit.
Overall:
Thanks for reading!
Rank: 5
---