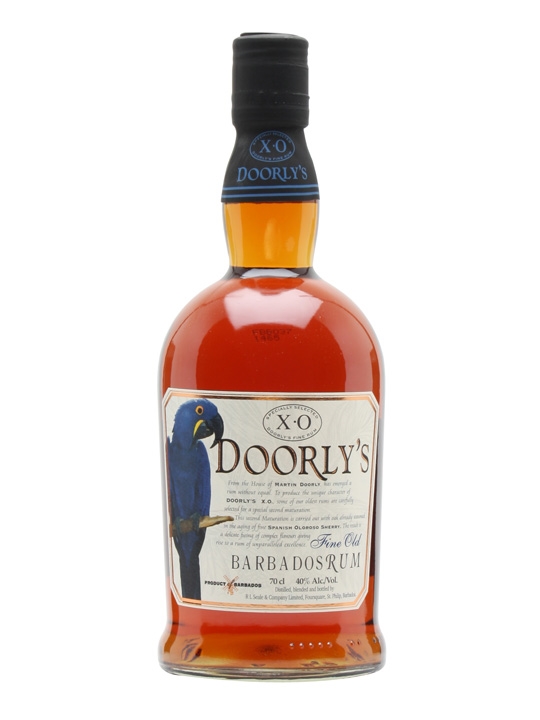 The Schtick:
This is rum sourced from Foursquare in Barbados and sold through Total Wine and More in the USA. Carrying a modest price tag and a reasonable age statement, I was intrigued when I stumbled across a bottle on sale.
---
Distiller: Foursquare
Bottler: Doorlys
Brand: Doorlys
Selection:
ABV: 40% ABV
Age: NAS
---
Nose: Sweet sugar, pineapple. Faint clove, pepper, cocoa. Really sweet with a nice dry backend.
Taste: Thin, no heat. Sweet, faint funky fruits. Vanilla, sweet orange peel, clove and some dry pepper.
Finish: Short, mild heat/astringency. Mildly fruity and mildly oaky, but really not a lot going on.
Overall: Overall, this is a fine, basic rum. Its not huge on flavor, but its also not really flawed in any big way.
Thanks for reading!
Rank: 5
---