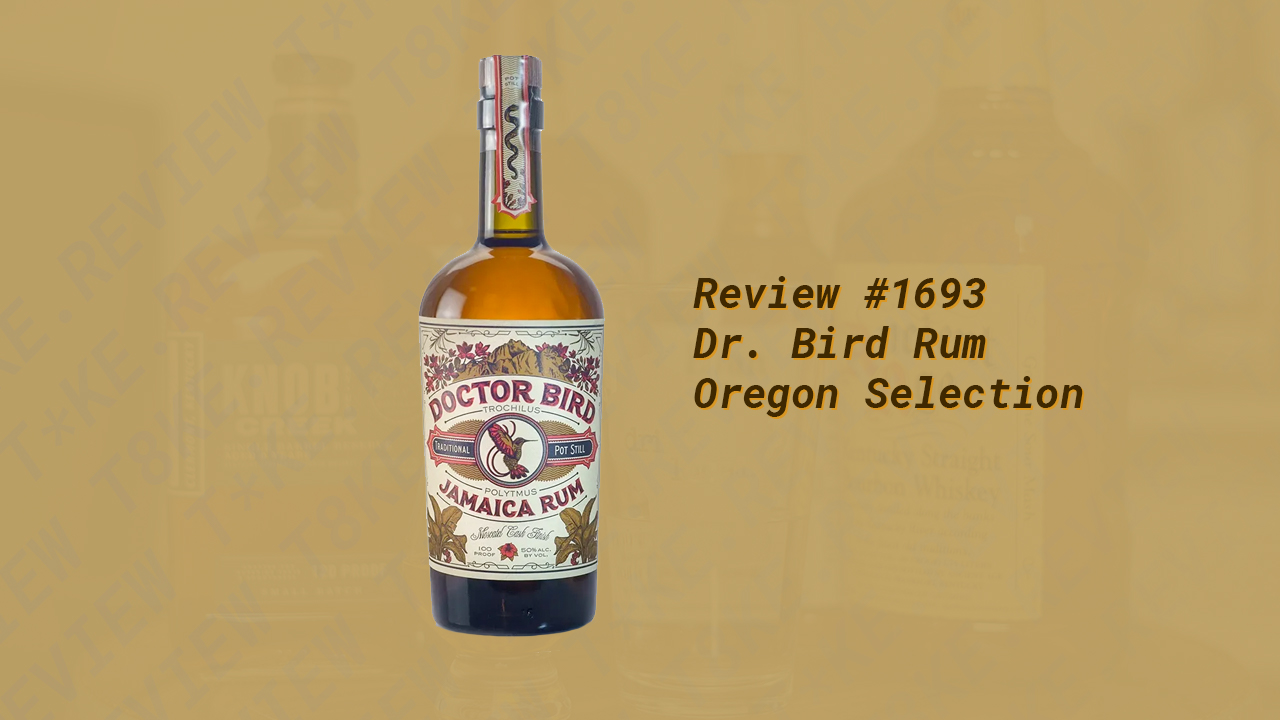 The Schtick:
A buddy recently bought a single barrel of the recent Dr. Bird rums but wasn't sure if there was a finish on it, or not. He asked me to try some and help verify, since the state of Oregon doesn't list much info on these. I was happy to lend my tasting and give his bottle a go. Let's see how it shook out.
---
Review #1693 | Rum Review #106
Distiller: Worthy Park
Bottler: Two James
Brand: Dr. Bird
Selection:
ABV: 59.2% ABV
Age: 6 Years
---
Nose: Sweet honey, rotting banana, caramel and floral sweetness. Rich and powerful, decadent and inviting. Savory
Taste: Thick on the palate, with lots of banana, plum, faint oak, sweet toffee and caramel. Really sweet, but pairs well with that banana WP funk.
Finish: Long finish, with a bit of heat. Sweet, fruity, funky. A hint of pepper and vinegar here, which fades nicely with the sweet dessert notes.
Overall: Another winner from the Doctor here. This is definitely the same as the previous Dr. Bird Cask Strength I did as a selection, it is clear this isn't finished in a secondary cask of some kind, which means this is raw unfiltered cask strength Dr. Bird which I am so here for. Love these.
Thanks for reading!
Rank: 7
---