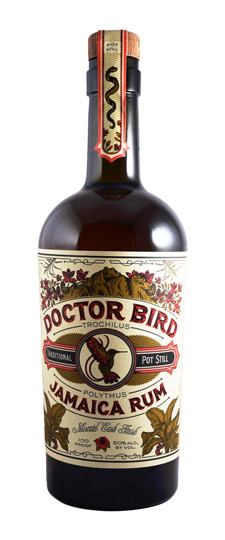 The Schtick:
This is a traditional pot still rum that is distilled at Worthy Park in Jamaica and then imported to the states and partially aged in Moscatel barrels. It is aged for 6 years in Jamaica before spending some unreleased quantity of time aging in Moscatel casks, first fill, in the States.
---
Distiller: Worthy Park
Bottler: Two James
Brand: Two James
Selection:
ABV: 50% ABV
Age: 6 Years
---
Nose: Sweet banana, caramel, butterscotch, funky but not meaty.
Taste: Thick, rich. Sweet sugar, ripe banana and guava, rich funkiness, maple. The moscatel is doing super interesting things here.
Finish: Long, sweet and rich. Nice and funky without being overbearing.
Overall: This is really good, definitely unique. I really enjoyed it, and I plan to pick up a bottle soon.
Thanks for reading!
Rank: 7
---