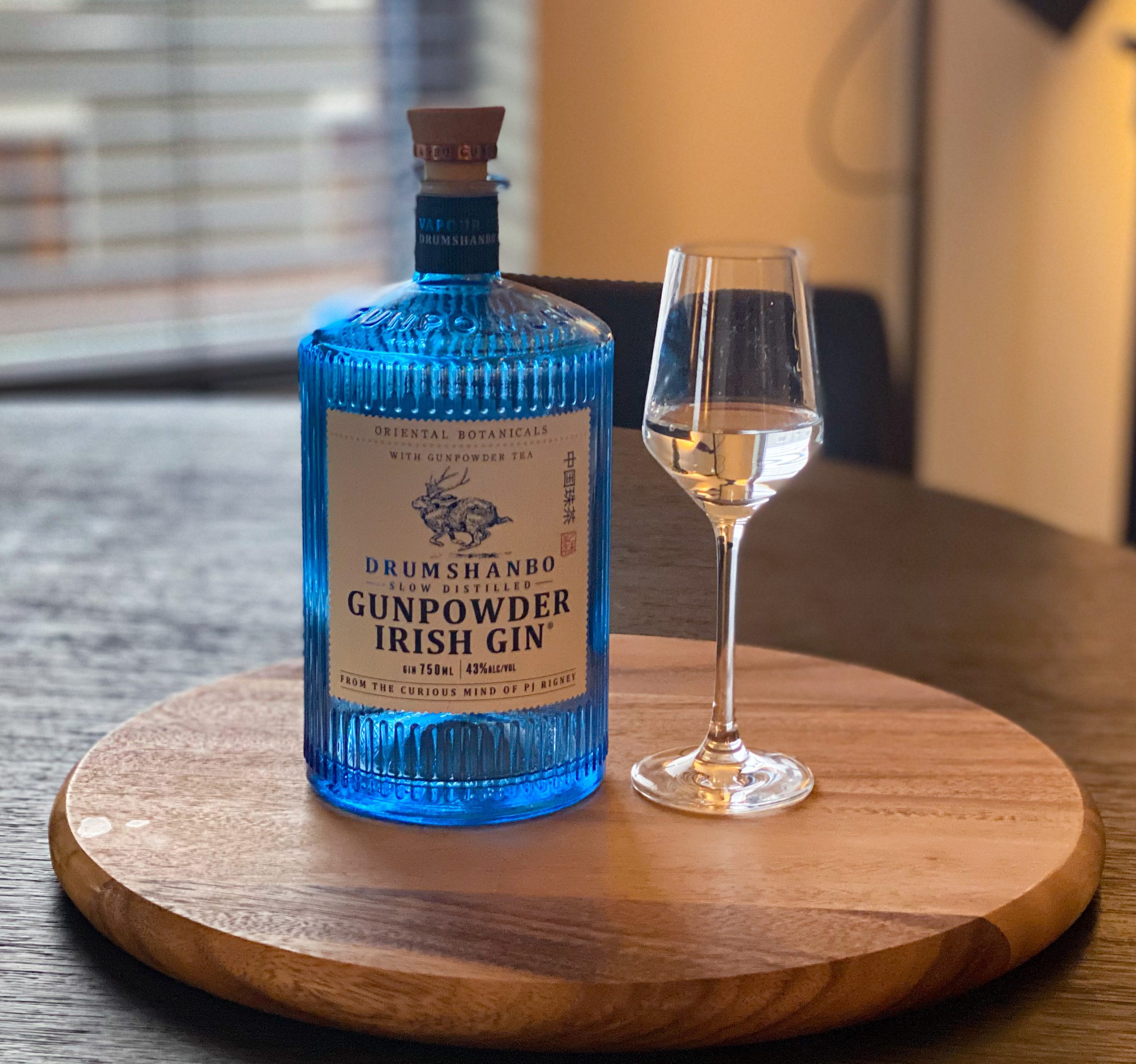 The Schtick:
Ginvitational Day 3! This is batch DGIG19/139 of Drumshanbo Gunpowder Gin – a gin distilled at Shed using gunpowder tea as one of the botanicals.
---
Distiller: Shed Distillery
Bottler: Shed Distillery
Brand: Drumshanbo
Selection:
ABV: 43% ABV
Age: NA
---
Nose: Rich, herbal and fresh with juniper. Sweet cream, lavender, tea, coriander. Really well balanced.
Taste: Medium mouth feel, nice body. Heat is very well behaved. The first thing that strikes me is the sweetness – lots of vanilla cream. Then the tea and juniper hits. Delightful complexity, lots going on. Lots of pepper on the back palate.
Finish: Short but clean. Juniper and tea hang on for a while, nice exit with sweetness and pepper to keep thongs interesting.
Overall: Big fan of this batch as well, as it's been some years since the last time I tried this gin. The tea really does add some pleasant complexity, and while I tried this in both a martini and a gimlet, I honestly think it's best neat on its own where each facet of it can shine.
Thanks for reading!
Rank: 6
---