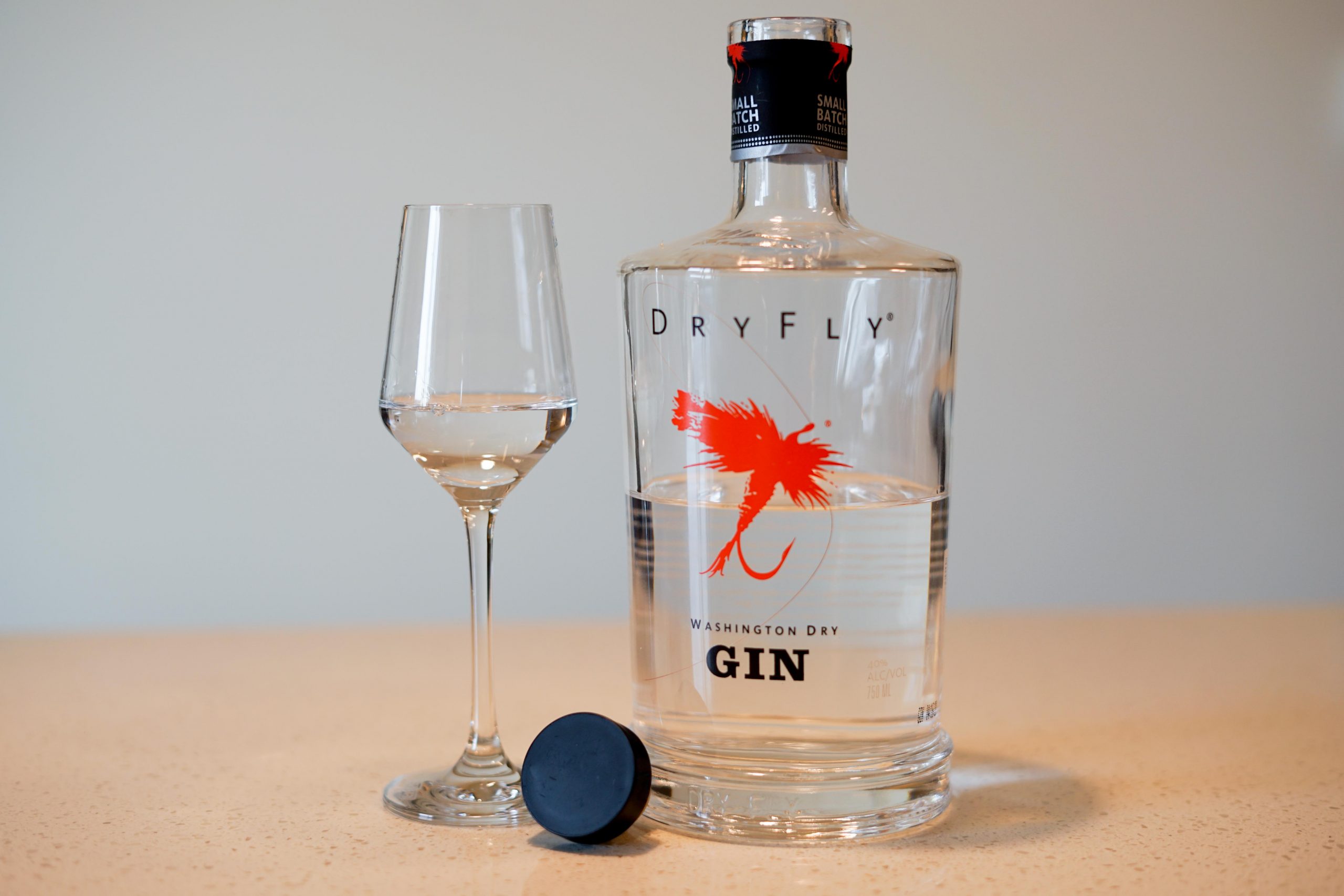 The Schtick:
Ginvitational Day 25! Another release from Dry Fly Distilling in Washington State, this gin is distilled using winter wheat, and infused with a unique combination of botanicals featuring fuji apple, mint, hops and lavendar. Let's get to it.
---
Distiller: Dry Fly
Bottler: Dry Fly
Brand: Dry Fly
Selection:
ABV: 40% ABV
Age: NA
---
Nose: Sweet, malty, a bit of vanilla. Lemon curd, faint pepper, bread-y.
Taste: Sweet and creamy, lots of vanilla, some maltiness, honey and butter. Faint juniper, a hint of pepper.
Finish: Long finish, rich and loaded with pepper, honey, melon, pepper and a hint of cardamom. Carries nicely, and the malty note plays well with citrus.
Overall: This is pretty nice, though it's very unique. This is nowhere near a London dry expression, and if you expect that, you'll be disappointed. If you expect, instead, a gin that's sweet, floral and malt forward, the door is open. This worked very well in a Negroni, as well as a fizz. Big fan.
Thanks for reading!
Rank: 6
---