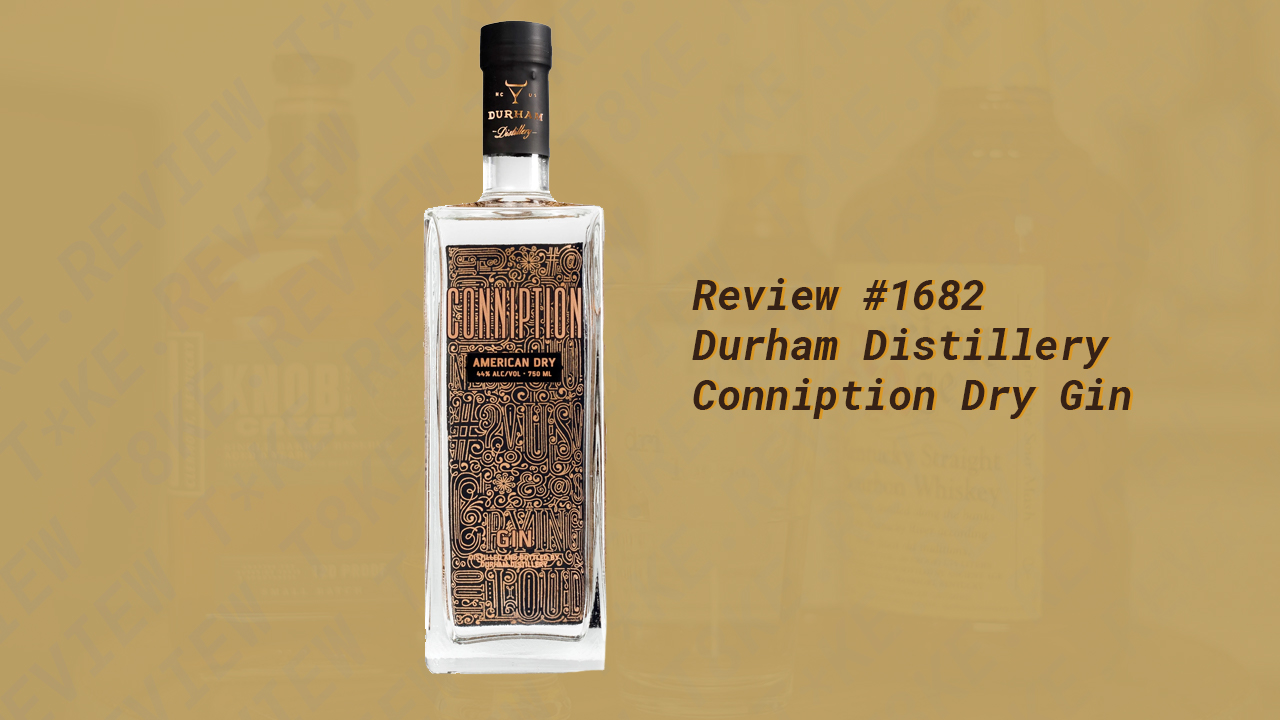 The Schtick:
Durham Distillery Conniption Gin is an interesting by product of innovation and labwork. This American Dry Gin is produced using a two step process, first a distilling with standard infusion and a second vacuum distillation to add cucumber, citrus and honeysuckle. I can't say I've experienced something liket his before, so I'm looking forward to diving in. Let's get to it.
---
Distiller: Durham Distillery
Bottler: Durham Distillery
Brand: Durham Distillery
Selection:
ABV: 44% ABV
Age: NA
---
Nose: Clove, pepper, funky, bitter, garlicy. Tons of cucumber and floral vegetation.
Taste: Sweet on the palate, a total departure from the nose. Chili pepper, salt, honey, juniper, lime and jalapeno. Weird, to say the least.
Finish: Short, hot, really not my style. Pepper and hot with a really bready, bell pepper forward profile.
Overall: Super unique, wild and out there, but not for me. Reminds me of a bizarre, sub-par Tepeztate with watermelon rind. The honeysuckle refuses to be ignored. This is a little too Spinal Tap of Gin for me.
Thanks for reading!
Rank: 4
---