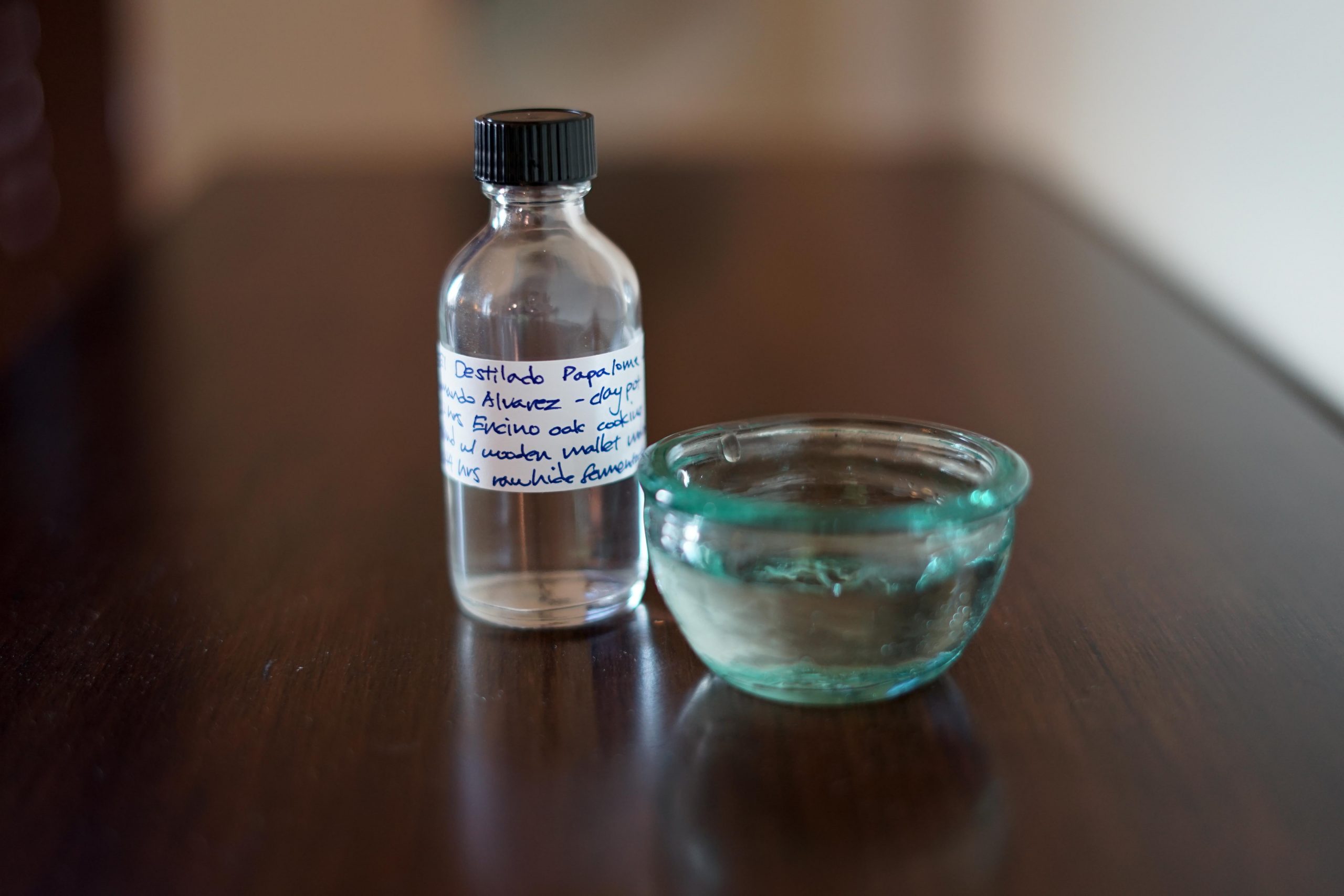 The Schtick:
Distilled by Amanda Alvarez for El Destilado, this Papalome is cooked for 72 hours in Encino oak, beaten by hand with wooden mallets, and fermented for 144 hours in rawhide. Distilled on a clay pot and bottled at 44.2% ABV, this is a run I've been super interested in trying for some time. Let's get to it.
---
Review #1683 | Mezcal Review #135
Distiller: Amando Alvarez
Bottler: El Destilado
Brand: El Destilado
Selection:
ABV: 44.2% ABV
Age: NA
---
Nose: Wild nose – holy cow. Powerful and acidic, like ammonia, cotton candy, lemonheads and more – in an appealing way. So much fruit and perfume, sweet and citrus / stone fruit forward. Unusually inviting.
Taste: Thin on the palate once more, but far from disappointing. Lots of chalk, lemon, pepper and this chemical essence. So light and crisp, but with so much flavor. Heat grows with time.
Finish: Short finish, a bit less impressive here. Chalk, pepper, apples, pears and lemon.
Overall: Strange, I cant say Ive had anything like it. The nose is just wild, beyond this world. but the palate and finish sort of lend themselves to the mundane. Its the most unique thing Ive drank in some time, but its not blowing my socks off the more I sit with it.
Thanks for reading!
Rank: 5
---