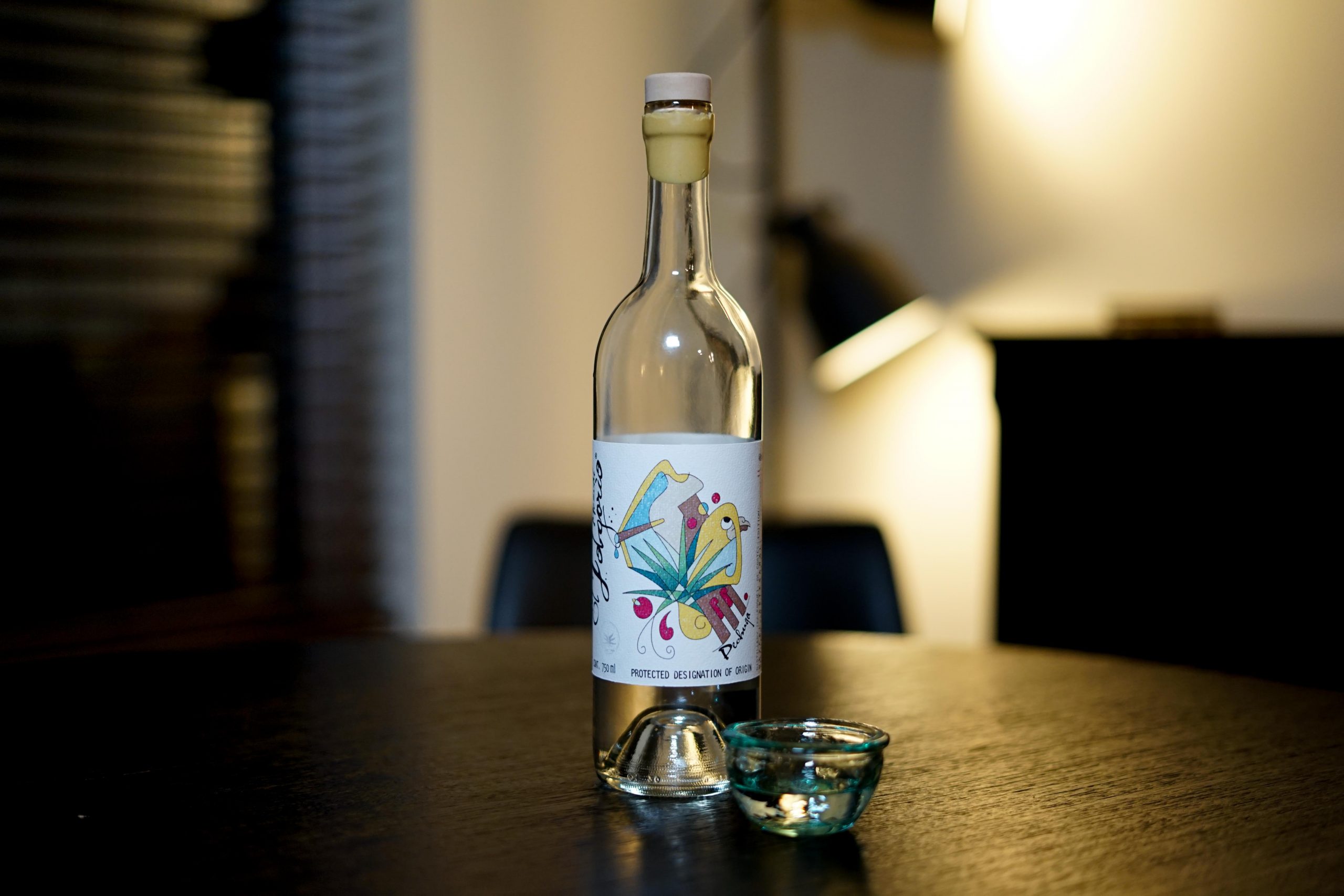 The Schtick:
Produced by Valentin Cortes and Gregorio Martinez, this is the 2018 harvest release of El Jolgorio's Pechuga. Produced using agave espadin, harvested at 10 years of age, this is the 11th edition, coming from bottle #1023. Let's get to it.
---
Review #1741 | Mezcal Review #142
Distiller: Valentin Cortes
Bottler: El Jolgorio
Brand: El Jolgorio
Selection:
ABV: 48% ABV
Age: NA
---
Nose: Rich berry, limestone, pepper and some sage. Sweet cream, a faint crisp acidity and then some rich, luscious sweetness. This is bright on the nose, complex with layers, mostly sweet and berry forward.
Taste: Oily mouth feel, rich and bursting with pepper, sweet blueberry and blackberry, faint cedar. It's sweet and fruity for the most part, with an underlying minerality that keeps things in check, with that oily texture that pechugas tend to present.
Finish: Long, ashy and pepper. Much more smoke than fruit here, transitioning into a savory finish that pairs wood smoke, minerality and sweet cream nicely as that faint berry note leads us out.
Overall: Overall, pechugas are a hot topic, and the additional body that this expression demonstrates in the palate is impressive, fun and out there. Sweet cream, berries, minerality and ash all come together to produce a savory expression that is easy to pour when celebrating something special.
Thanks for reading!
Rank: 7
---