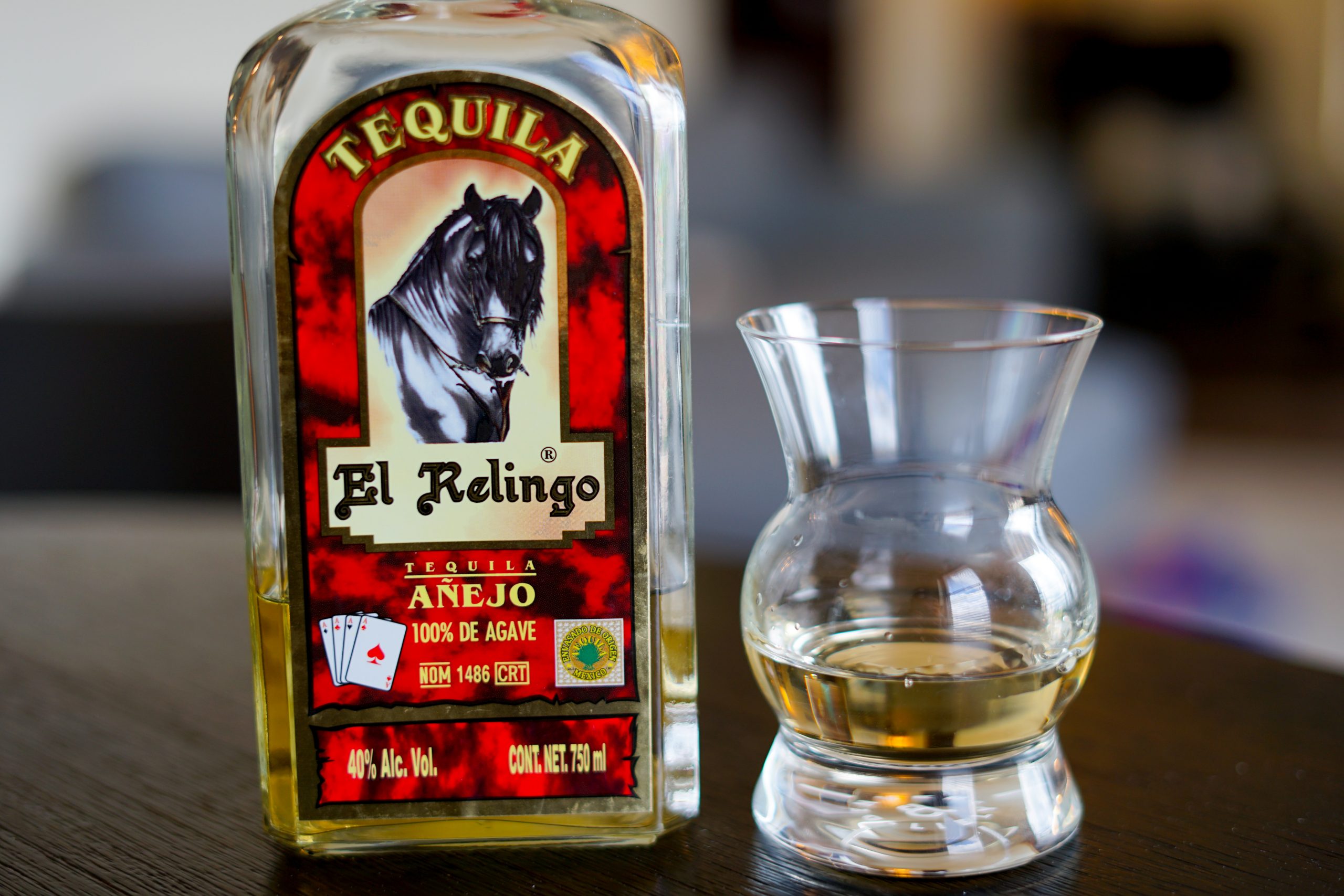 The Schtick:
NOM 1486, this Anejo tequila distilled at Tequilera Los Generales came free when I gave Old Town Tequila far too much of my money for other purchases. Produced using roller mill and autoclave in northern Guadalajara this double distilled steel pot still tequila should be nothing if not inoffensive (I hope). It costs about $40 and appears to be domestically distributed by Old Town Tequila. Notice they manage to hit most of the tequila related stereotypes on the front label, though they are missing a sombrero (bad taste) and old pistols (illegal). Anyways, let's dive in.
---
Review #1576 | Tequila Review #7
Distiller: Tequilera Los Generales
Bottler: Tequilera Los Generales
Brand: El Relingo
Selection:
ABV: 40% ABV
Age: NAS
---
Nose: Vanilla, faint varnish, sweet gummy bear candies, apples and pear, baking biscuits. Really nothing too bad here save for a faint varnish note.
Taste: Sweet, medium mouth feel. Honey, baking bread, light cocoa and some roasty agave. Faint pepper. A bit of heat springs up at the end with a faint chemical note, but nothing flagrant.
Finish: Short but entirely pleasant. Honey, pepper, bit of lime and mango to go with cake batter.
Overall: Honestly, this is perfectly fine. The label really scared me, like a lot, but this is entirely fine neat and what small flaws exist are completely mitigated with a well, or even mediocre, cocktail. Could have been so much worse. It's whatever anejo, but not great. Don't think it's great. Also don't spend $40 on this. Spend it on something else.
Thanks for reading!
Rank: 4
---