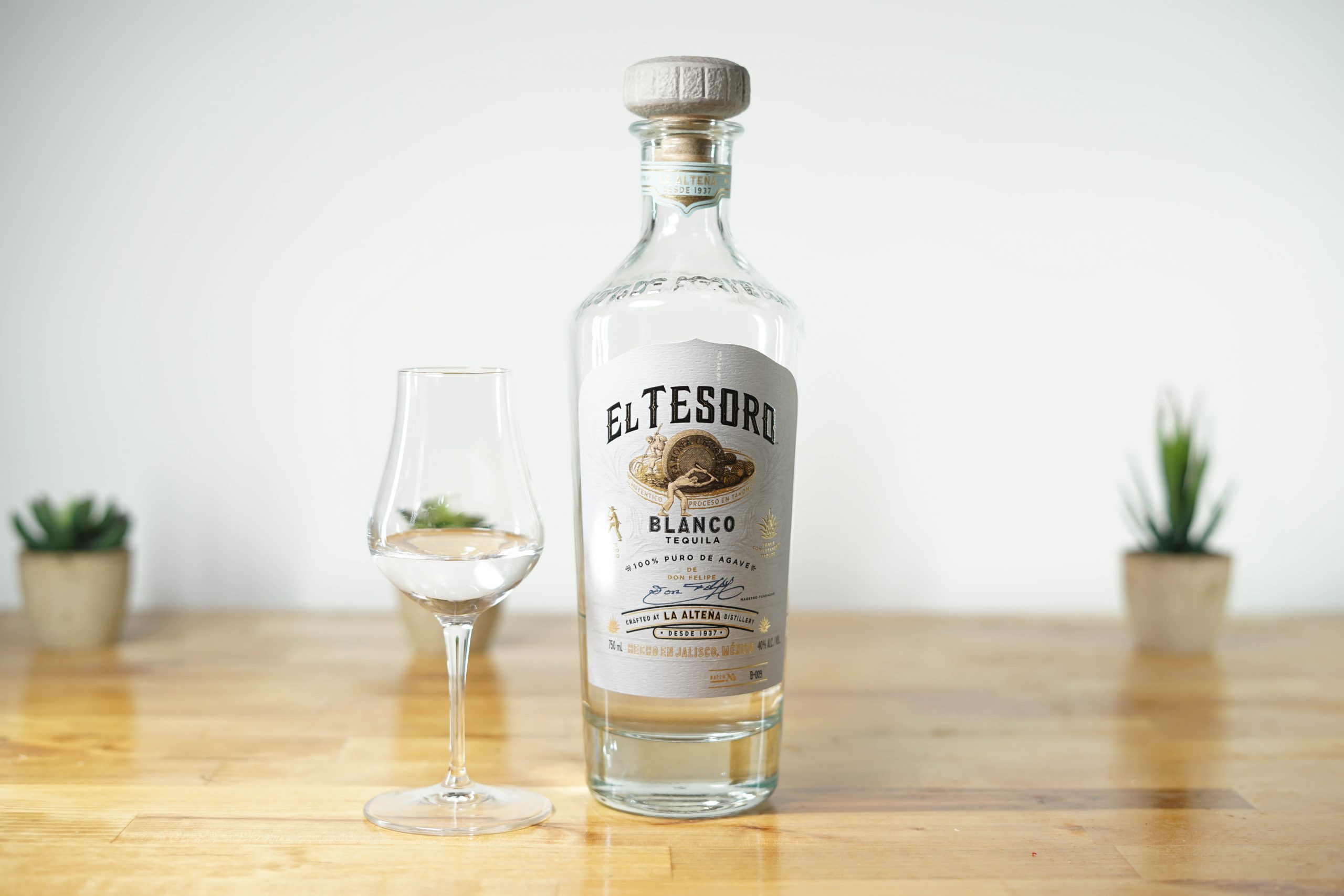 The Schtick:
Produced using traditional oven cooking and tahona, El Tesoro Blanco, distilled at La Altena, is a blanco Tequila produced at NOM1139.
---
Review #1963 | Tequila Review #25
Distiller: La Altena
Bottler: El Tesoro
Brand: El Tesoro
Selection:
ABV: 40% ABV
Age: NA
---
Nose: Beautiful character on the nose. Tons of fresh cracked pepper, light salinity and fresh tropical fruits – mango, light papaya, some pineapple. Not too sweet, white pepper, orange rind and light coriander combine nicely for a tropical pop on the nose.
Taste: Moderate mouthfeel – surprisingly rich for 40% ABV. Rising sourdough, rye crackers, lime and orange peel. Sweet cream, a bit of pepper, a hint of herbal bitterness.
Finish: Long finish, peppery and more fruits here. Faint plasticity, but nothing crazy. Agave character remains bright.
Overall: Overall, this is quite nice. It's an amazing blanco, especially when you notice where on the shelf this sits. Pricing not accounted, I still find El Tesoro Blanco an excellent sipper and a sure fire avenue to a great margarita as well.
Thanks for reading!
Rank: 6
---