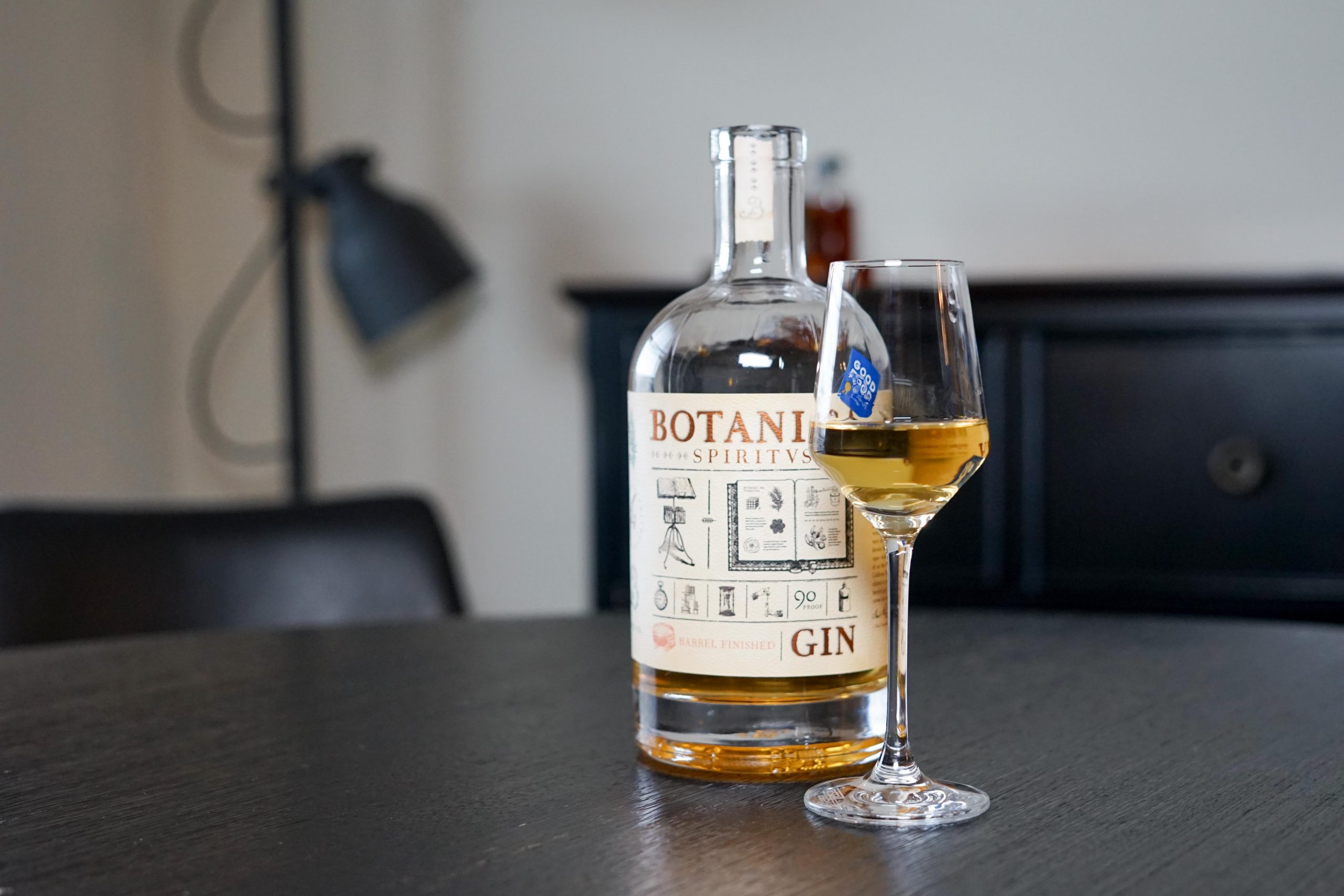 The Schtick:
If you thought the unaged Botanica from Falcon Spirits was wild, get a load of this. Distilled from a brandy base, this is solera aged for 1-6 years, in Demptos casks from Napa. The key with these casks is that they are not fired or charred, they are air dried for 3 years outdoors. Each batch is only 125 bottles. Let's dive in.
---
Distiller: Falcon Spirits
Bottler: Falcon Spirits
Brand: Falcon Spirits
Selection:
ABV: 45% ABV
Age: NAS
---
Nose: Bright, cinnamon forward, loaded with pears, grape, peaces, juniper and rich peppercorns. Extremely fragrant and loaded with lavender.
Taste: Rich on the palate, strong pepper, cinnamon, lavender and clove. Powerful, coats the palate nicely. Juniper, rising sourdough, a bit of heat. The barrel influence is powerful and undeniable.
Finish: Long, exceptionally powerful finish. The cinnamon sort of runs away here. Juniper, pepper, light fruit character – all of these sit back seat to the barrel character. It's really a party up front, business in the back sort of profile. It's extreme, novel, innovative.
Overall: Admittedly, I don't love cinnamon that much. I can appreciate this, but the barrel is beating me up over here. The unaged Botanica is just silly good. This is also very good, but it tickles my palate less, though far from bad. It's just that the cinnamon
Thanks for reading!
Rank: 6
---