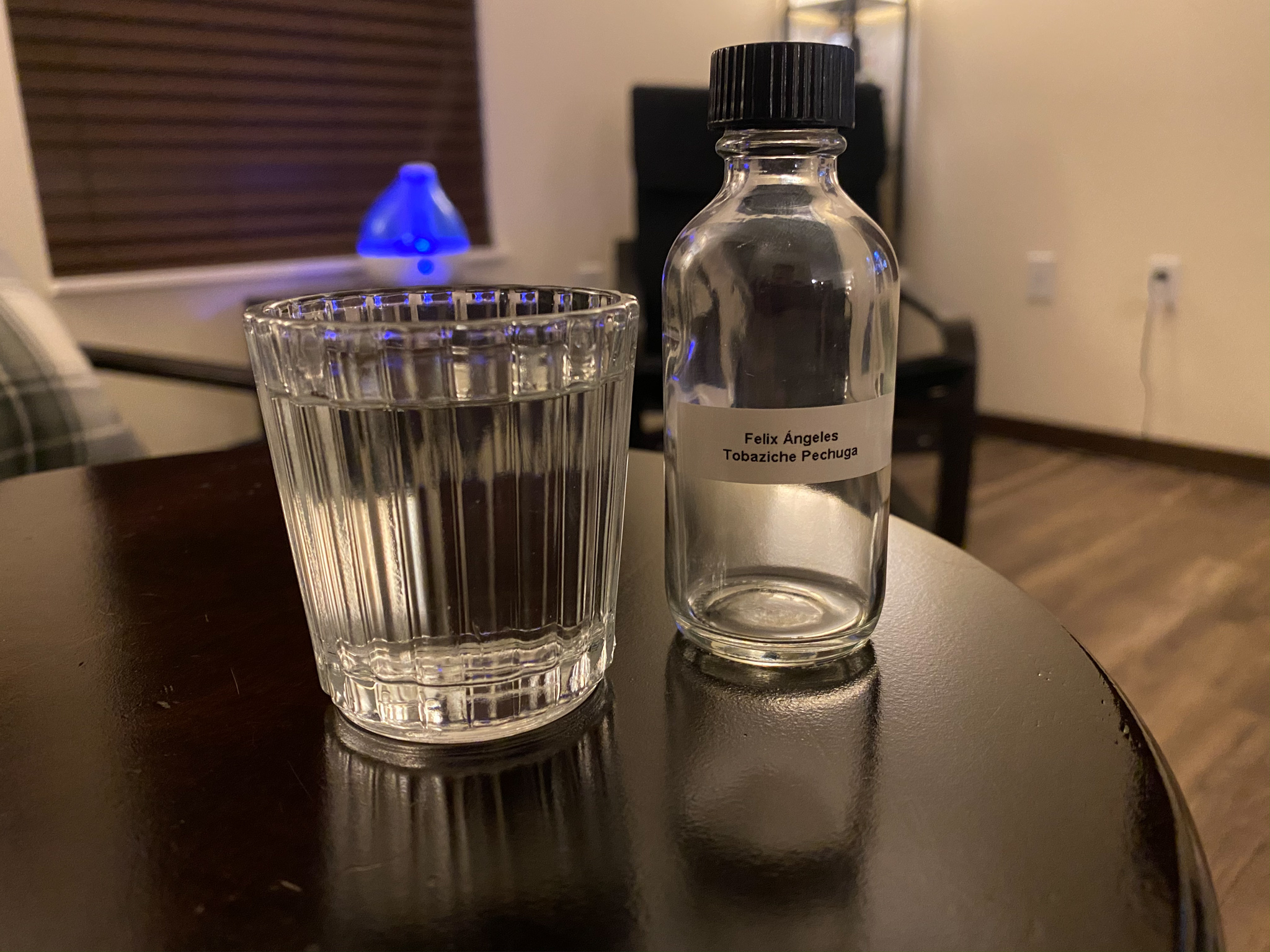 The Schtick:
Distilled from Tobaziche, this pechuga from Felix Angeles is distilled using a copper pt in Santa Catarina Minas. Since this is straight from the palenque, I do not have an ABV. Let's see how it is.
---
Review #1413 | Mezcal Review #69
Distiller: Feliz Angeles
Bottler: Feliz Angeles
Brand: Feliz Angeles
Selection:
ABV: % ABV
Age: NA
---
Nose: Powerfully woody – cedar, oak, pungent tannins, meaty. Celery, beets, pepper and earthiness.
Taste: Sweet clove, pepper, meaty and pungent. Roast beef, peppers, tomato and celery. Bizarre and savory.
Finish: Long – meaty, earthy and vegetal.
Overall: Bonkers good, but bizarre and reminds me of a recent Maguey Melate Popolometl
Thanks for reading!
Rank: 7
---