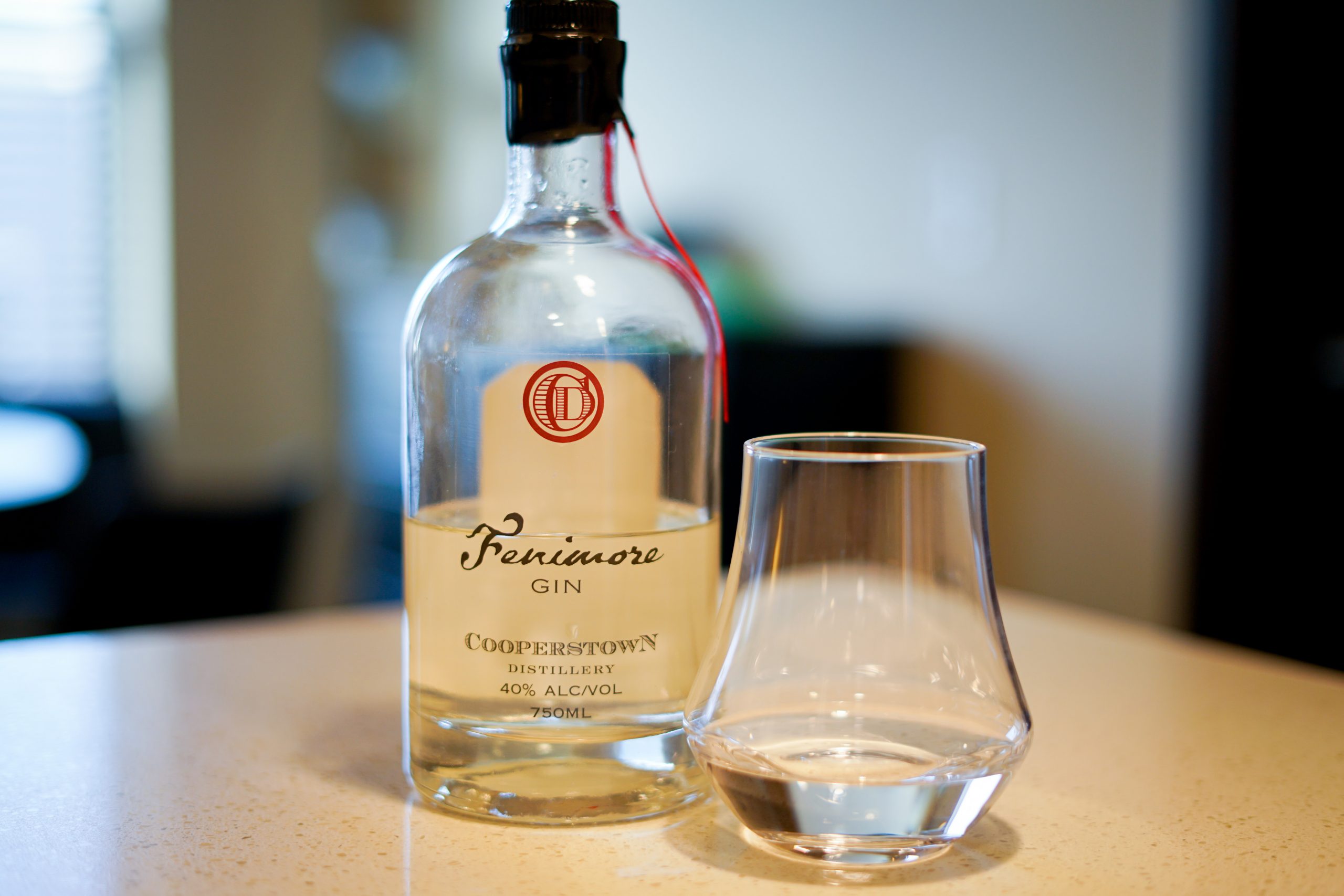 The Schtick:
Ginvitational Day 4! This gin, Fenimore Gin, is produced by Cooperstown Distillery using 14 botanicals, including some standout unique choices like Lilac, Eucalyptus and Chamomile. This is a New American gin and I'm looking forward to diving in. Let's get to it.
---
Distiller: Cooperstown
Bottler: Cooperstown
Brand: Cooperstown
Selection:
ABV: 40% ABV
Age: NA
---
Nose: Sweet cream, white pepper, zesty lime and lemon, cream and honey. Delightfully rich with a rich bouquet, and no ethanol on the nose.
Taste: Rich on the palate, heat is in check. Creamy sweetness, honey, vanilla bean, faint juniper and a lovely orange peel note is present. Nice pepper component with a faint anise quality.
Finish: Medium length, leading with pepper, honey and lavender. Enticing anise, juniper and sweet cream finishes things out.
Overall: This is delicious, intensely flavorful and complex, all while maintaining these aspect with only 40% ABV. Delightful, delicious, plenty going on, and it works excellently a lemon drop fizz, which means its a winner in my book.
Thanks for reading!
Rank: 6
---