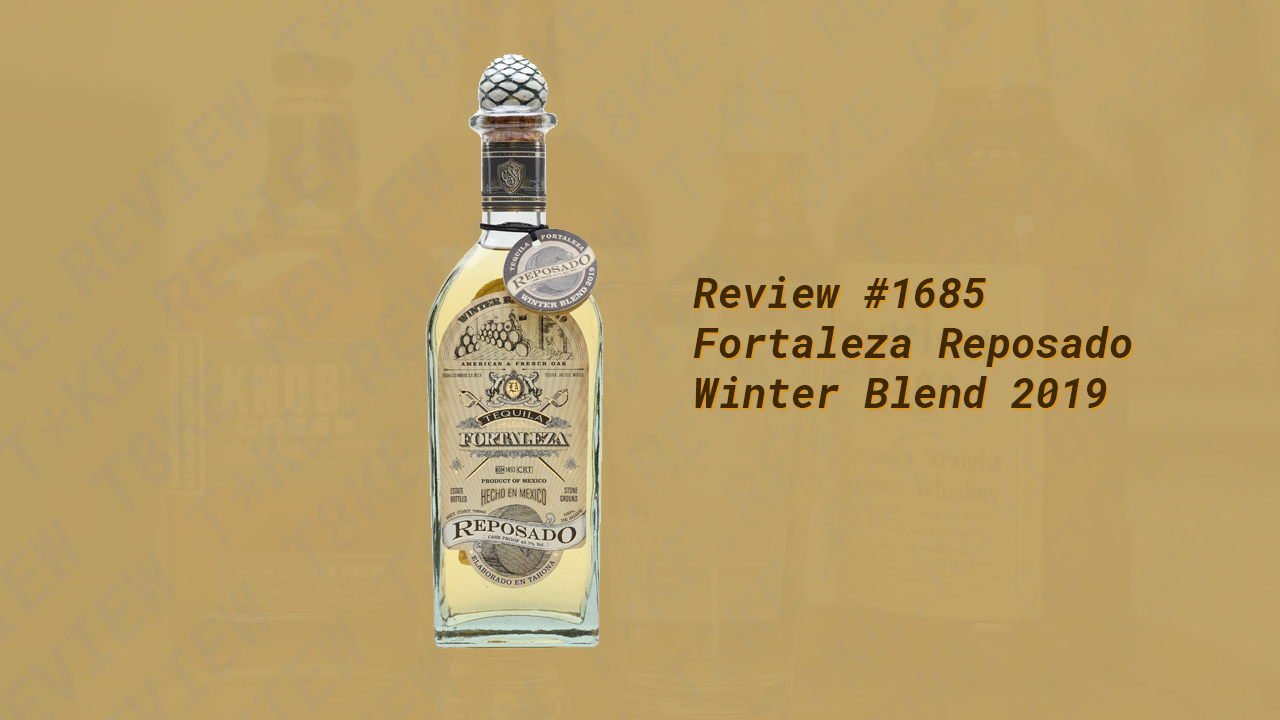 The Schtick:
This limited edition from Fortaleza is their Winter Blend, released in 2019. Aged in American Whiskey barrels for 6 months blended with distillate aged 10 months in new French Oak, this reposado is sure to be interesting, and carries some cult notoriety as it was difficult to find at times. NOM: 1493. Let's dive in.
---
Review #1685 | Tequila Review #15
Distiller: La Fortaleza
Bottler: La Fortaleza
Brand: Fortaleza
Selection:
ABV: 45.7% ABV
Age: 16 Months
---
Nose: Rich and heavy on the nose. Lots of brine, minerality, salinity, a hint of smoke. Sweet cream, roasty agave, pineapple and a lovely agave funk as well.
Taste: Sweet and rich on the palate as well. Coats nicely, brings lots of flavor right away. Soapstone, brine, a strong pepper character. Sweet agave, honeydew, caramel and a faint ash quality. Delightfully complex.
Finish: Long, sweet and roasty. Sourdough crust, honey, slivered almond, pineapple, wood smoke and a hint of minerality. Agave stank present but dialed way back. Hangs for a long time on the palate, slowly departing in a really pleasant manner.
Overall: This is my first brush with the Winter Blend but its a really enjoyable experience, and Im a big big fan of this bottling. Really strong work on this one.
Thanks for reading!
Rank: 7
---