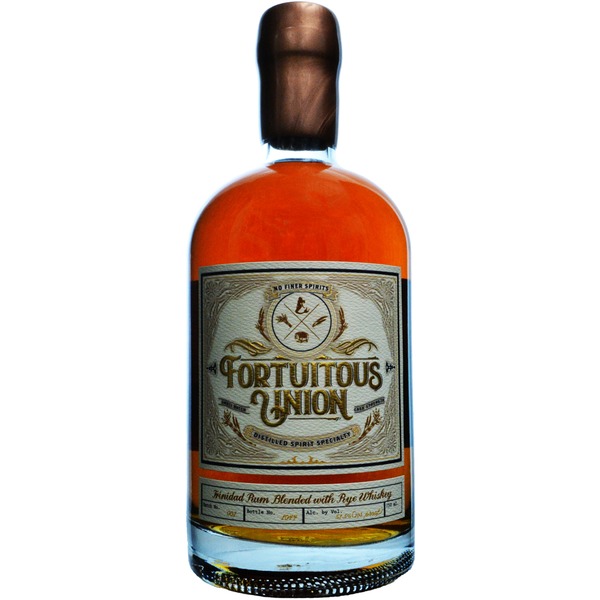 The Schtick:
Fortuitous Union is a blend of Trinidad rum and cask strength rye, finished in a bourbon barrel and bottled at 103 proof. The rum was 12 years old and the rye was 5 years old, when they were blended together by accident at at their bottling facility. This is their first release.
---
Distiller: Various
Bottler: Fortuitous Union
Brand: Fortuitous Union
Selection:
ABV: 51.5% ABV
Age: NAS
---
Nose: Caramel, sugary fruits, melon, clove,
Taste: Thin to medium mouth feel. No heat. Banana, molasses, rye spices and clove. Faint melon. Brown sugar.
Finish: Short, grows hot and spicy. Anise, minty brown sugar.
Overall: Complex and interesting but thin and a bit hot for what it is trying to be. Overall, I think that there is a lot of potential here, but I dont know if rye is a great companion to most rum profiles. You can count me in the crowd that is disappointed that this wasnt bottled as planned – as a 12yr rum finished in undisclosed KY bourbon barrels – but I found this to be alright, all the same.
Thanks for reading!
Rank: 4
---