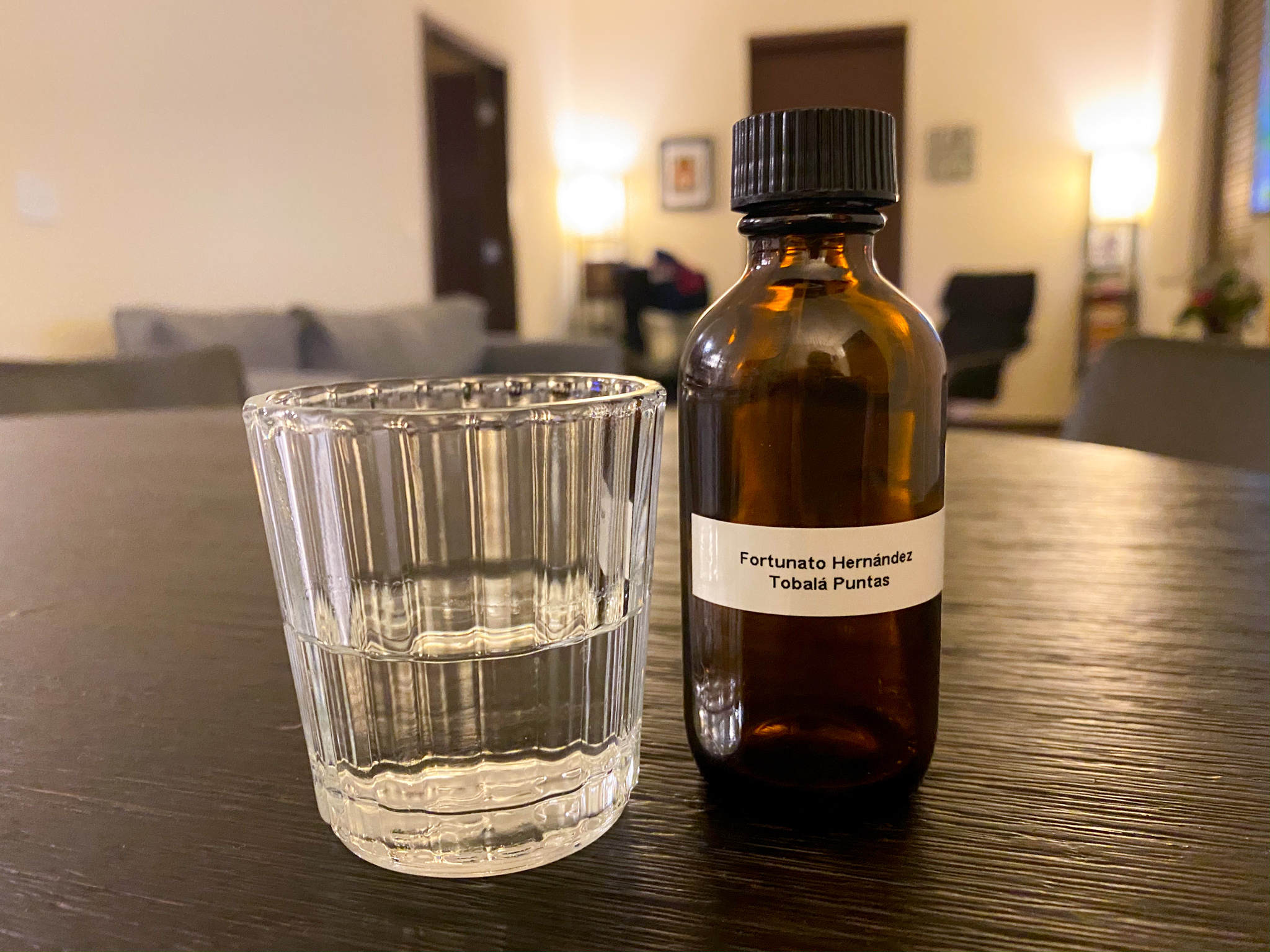 The Schtick:
Distilled on copper from Tobala, this mezcal is produced by Fortunato Hernandez in San Baltazar Chichicapam. Lets dive in.
---
Review #1406 | Mezcal Review #67
Distiller: Fortunato Hernandez
Bottler: Fortunato Hernandez
Brand: Fortunato Hernandez
Selection:
ABV: % ABV
Age: NA
---
Nose: Rich and powerful – vanilla, leather, brine, mango, papaya, minerality.
Taste: Thick, rich, but hot. This is definitely not 45% ABV. Cream, pepper, clay, bright mango and lime. Rich.
Finish: Long, but hot. Great complexity here, beef bouillon, clove, mango, salinity and clay.
Overall: Fuckin fantastic but hotter than balls. I don't think the heat really takes away from the profile here, as there is so much going on, but man, what a ride. This is wild.
Thanks for reading!
Rank: 7
---