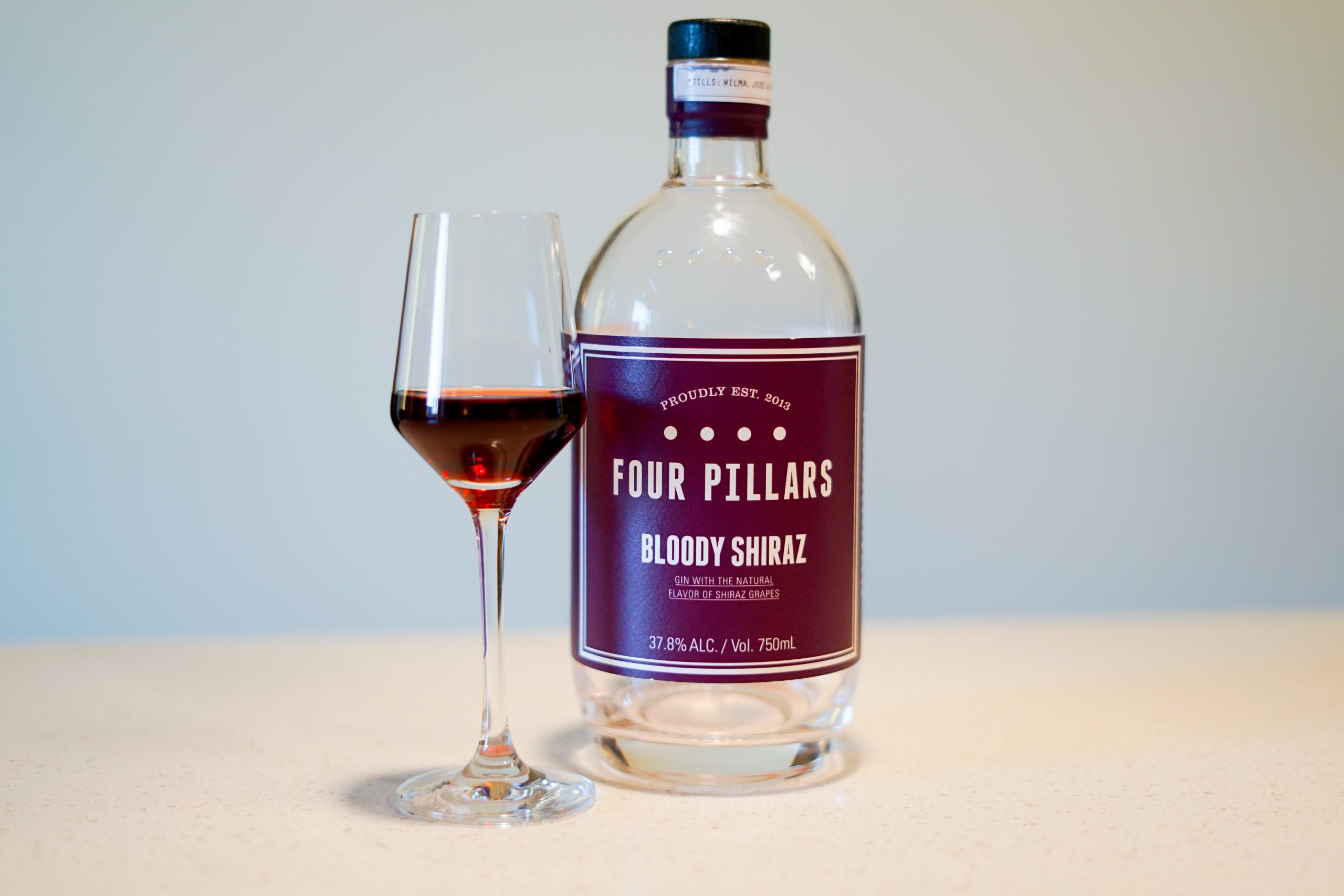 The Schtick:
This is a super fun one for Ginvitational Day 10, and also Spirits Review #1600! Four Pillars Bloody Shiraz Gin is technically a gin liqueur here in the US as it is under 40% ABV, though just barely. This gin is distilled and blended with another portion of gin that is steeped with Yarra Valley Shiraz Grapes. This is bold, dark in color and looks interesting, unlike something I hadn't seen, so I had to try it. Let's dive in!
---
Distiller: Four Pillars
Bottler: Four Pillars
Brand: Four Pillars
Selection:
ABV: 37.8% ABV
Age: NA
---
Nose: Pungent and complex, with some nice fruit notes. Smuckers jam, juniper, olive brine, sweet cream and loads of cherry, blackberry, blueberry and currant.
Taste: Thick and rich on the palate. Sweet but not cloying. Lots of juniper, pepper, honey, black currant, some coriander and white pepper. Really interesting here. Sweet and juicy, meets bold and juniper-y.
Finish: Short in length and less sweet here with more focus on juniper and pepper.
Overall: I really like this. It's technically a gin liqueur but so close in proof I wanted to give it a review. On a rock, this may be the best one stop shop cocktail you ever come across. This and a bag of ice could get me through August alone, I think. Either way, I'm a fan. A really big fan. Something I really didn't expect to say.
Thanks for reading!
Rank: 6
---