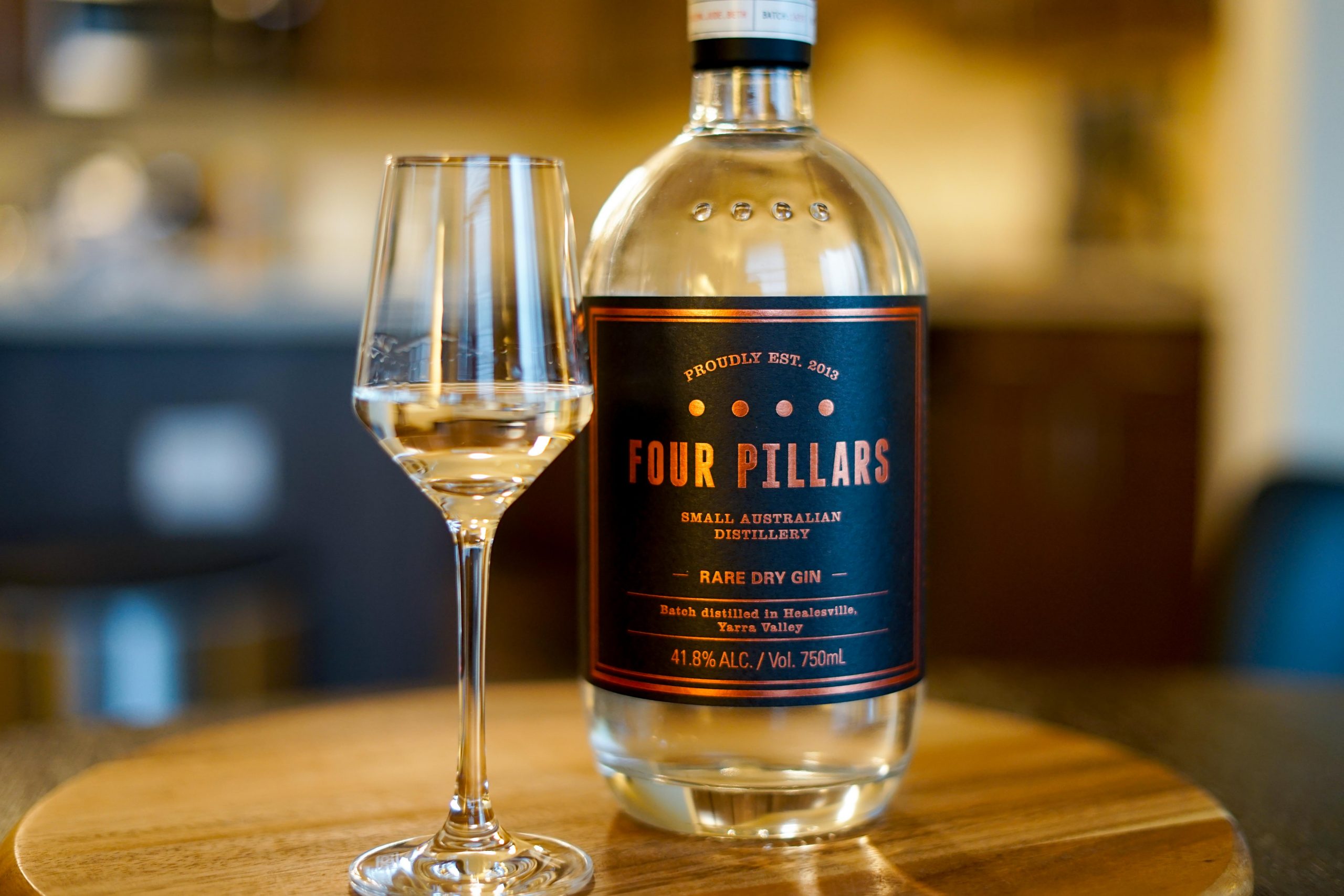 The Schtick:
Distilled at Four Pillars in the Yarra Valley of Australia, this gin is distilled in old German stills using citrus, cardamom, star anise, lavender root, juniper along with some uniquely Australian botanicals like lemon myrtle, Tasmanian pepper berry and oranges. This should be an interesting one following the impression their Bloody Shiraz left me, so lets get to it.
---
Distiller: Four Pillars
Bottler: Four Pillars
Brand: Four Pillars
Selection:
ABV: 41.8% ABV
Age: NA
---
Nose: Really peppery on the nose, following with some refreshing anise, some cedar, creamy sweetness and a hint of rising bread. Bay leaf is something I cant get out of my head while I smell, also.
Taste: Thin but crisp on the palate. A hint of heat, but nothing too wild. Some pepper, a big hit of juniper, then the orange, lemon, and herbal qualities take over. Bay leaf, some nice earthiness, more cedar. Really diverse, kind of like potpourri.
Finish: Short, wisps away cleanly, sort of pedestrian. Pepper, jasmine, some orange and then poof.
Overall: The nose on this is wild and fun, and the palate is nice as well but Im sort of disappointed to see the finish just up and leave with such haste. This isnt my favorite neat, I think its perfectly fine, but I bet this is better as an ingredient to really up the floral component of a component. I went ahead and tested this and found it to work really well in a gin and tonic, as well as something spritzy, combining St. Germain, soda water and a splash of lime.
Thanks for reading!
Rank: 5
---