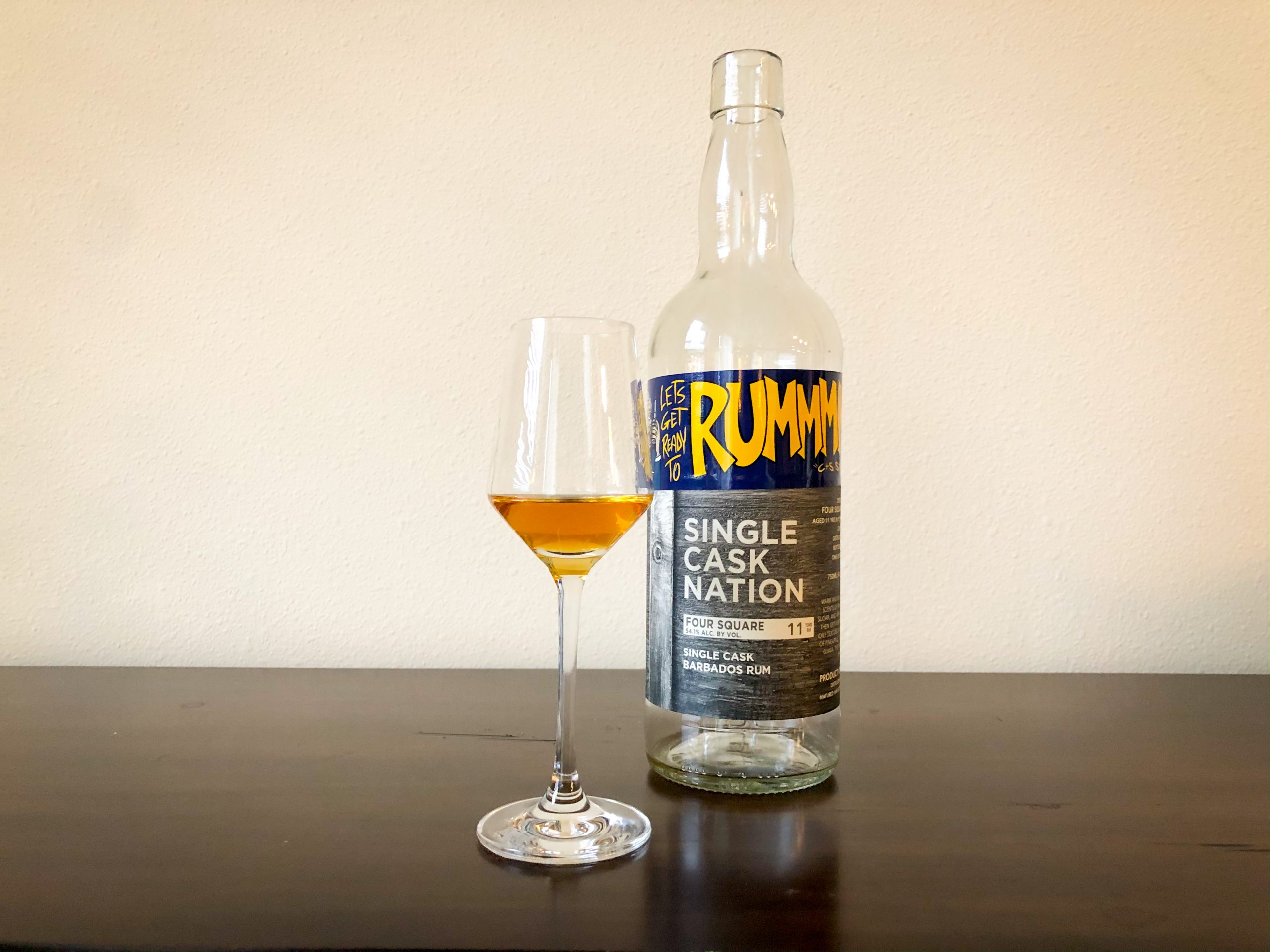 The Schtick:
This is an 11yr Four Square sourced rum bottled by Single Cask Nation for a private society. Bottled without coloring or filtering at cask strength, this is an independent look at some Four Square distillate. Let's see how it is.
---
Distiller: Foursquare
Bottler: Single Cask Nation
Brand: Single Cask Nation
Selection:
ABV: 54.1% ABV
Age: 11 Years
---
Nose: Powerful vanilla. A good deal of ethanol. Cocoa, molasses and sticky cake batter. Oak is present and very evident, as well as some floral grass and melon. Nice pepper element ties things together.
Taste: Medium mouth feel. Quite a bit of ethanol though, a bit punishing for the proof. Molasses, brown sugar. Very grassy, with lots of floral elements. Almost a faint spearmint note.
Finish: Wisps away cleanly. The ABV is much better behaved here. Strong oak, a good deal of molasses and melon. Faint grassy character.
Overall: Pretty solid overall. The heat on the palate is sort of a bummer given that this is fairly low ABV as far as 4Sqr releases are in this age range, but the showcase of flavors is awesome. The floral component is something I don't see a lot from this producer, which is interesting and fun.
Thanks for reading!
Rank: 6
---