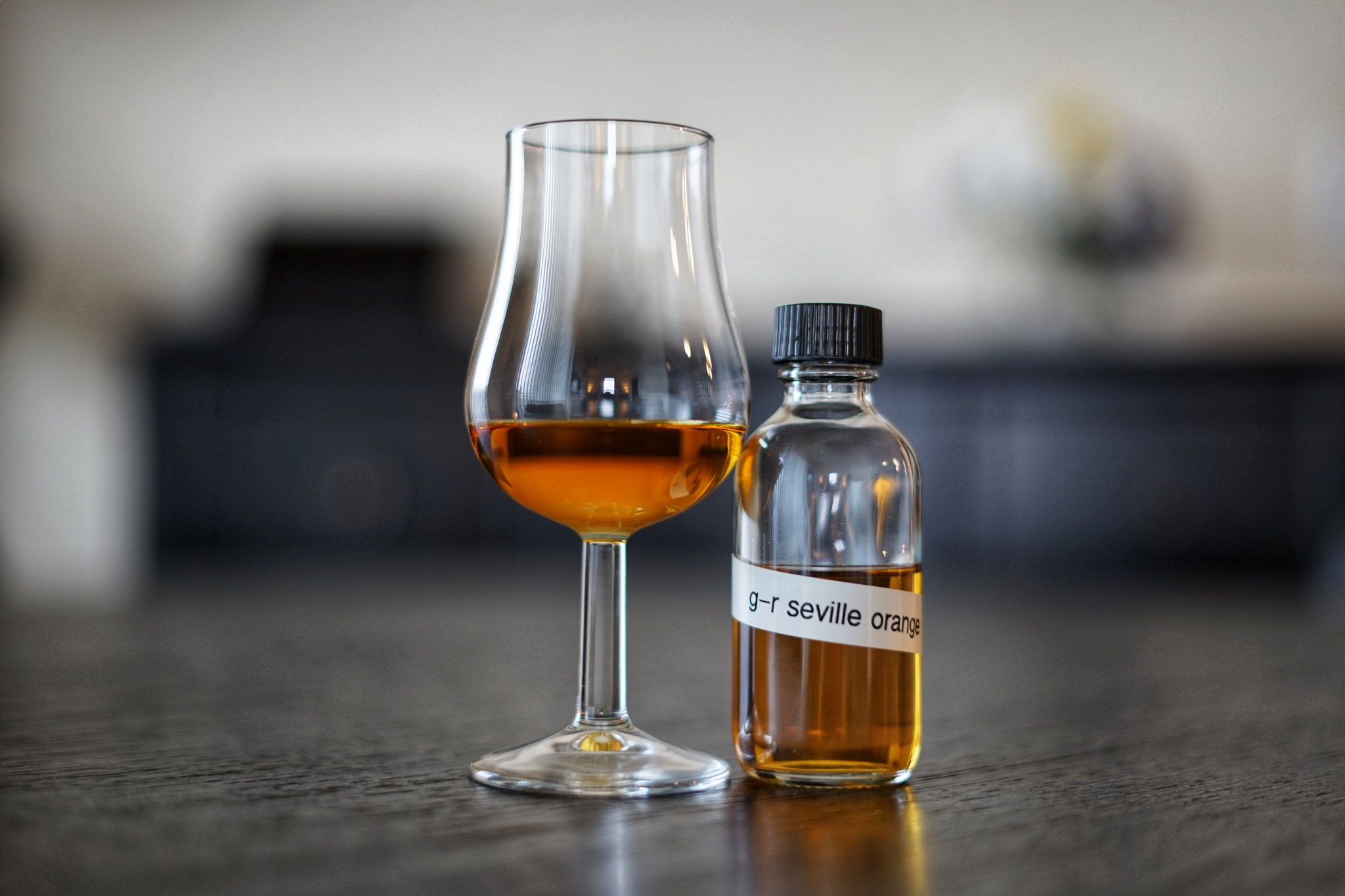 The Schtick:
This is a release from GR which features their brandy infused with Seville oranges, but no sugar. Interesting. Let's see how it is.
---
Review #1482 | Brandy Review #60
Distiller: Germain-Robin
Bottler: Germain-Robin
Brand: Germain-Robin
Selection:
ABV: 40% ABV
Age: NAS
---
Nose: Orange, cocoa, fresh lemon, orange zest and sultry caramel. There's a lot of orange, but it's musty and rich, not bright and acidic. On the nose, at least.
Taste: Syrupy and rich on the tongue. No heat. Orange peel, coriander, lavender. Honey, pepper. This is less syrupy and cloying than the dark cherry, but it's still pretty syrupy. Reminiscent of a syrupy curaçao.
Finish: Sweet, but mild. Toffee, orange peel, clover, sweet and sugary.
Overall: This isn't bad, but honestly it drinks more like a curaçao, which is neither here nor there. I don't typically sit around and drink curaçao but it's really interesting. That said, I'm not in love. Pro: Its not the Exotica, though.
Thanks for reading!
Rank: 4
---